I try to keep an eye on the Chinese market whenever possible: after all, it's going to be the largest in the world in the not too distant future, and it has a number of unique characteristics that make its context a thought-provoking one.
After politicking around the certification and delivery of two Airbus A350-900s, Air China and Sichuan Airlines took their first of the plastic fantastics this month. Just how delayed were they? Well, the aircraft have been sitting in Toulouse for so long that some of the Airbus photos I noticed when selecting from the gigabytes Airbus shot, are dated 7 September 2017. There's a 7/9/7 joke in there somewhere, but a year's delay to 8/8/18 is astounding — especially at a time when cabins are aging faster than ever before.
Indeed, they were clearly sitting there so long that the regular interiors photographers (whose names many close observers of the industry will recognise) started getting very arty indeed with their shots.
I for one am delighted, not least because it makes it easier to figure out which company manufactured which product, but it's not ideal for PaxEx or for the bottom lines of either Airbus or the airlines.
On to the seats, where both carriers chose outward-facing herringbone seats, which are on balance pretty much the best you can get in the sub-suite space these days. That more of the relatively lower-priced Chinese carriers are offering this level of seating now is notable: both because they become compelling options for international travellers, and because the local market passengers who choose them by choice will now expect something similar from international carriers.
Neither airline revealed which products they are, but the design language has some suggestions.
Rockwell Collins' Super Diamond has the screens positioned flat ahead of the passenger with the tray table sliding out from underneath it.
Zodiac Aerospace's Cirrus, meanwhile, has a swing-out mechanism for both monitor and table.
Super Diamond's geometrical polygons on the armrest away from the aisle are also a handy reference point.
I'm struck by just how different the material and finish choices from the two airlines' interiors look in the images, too.
Air China has clearly invested more in the interiors look and feel, with an attractive modern moquette to the seat fabric and carpets, textured materials on the vertical and horizontal structures of the seats, and the all-important mood lighting scene ability that's shown off in the photos.
It's not clear whether Sichuan Airlines has mood lighting turned off or if it wasn't programmed for the snaps taken almost a year ago, but what is clear are the decades-old styling choices.
Yawnworthy beige thermoplastics, passé basic fake wood and a blue leather cover that not only looks worse than other airlines were installing ten years ago but will also be also sticky and uncomfortable when seated for long periods of time just don't cut it.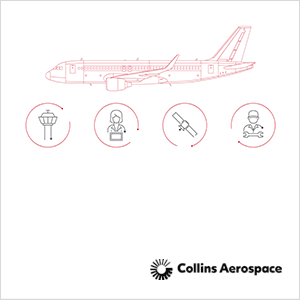 Frankly, it's most striking that neither the airframer nor the seatmaker were able to persuade the carrier into something a little better.
With a fantastic panda paintjob on the outside of the aircraft, it strikes me that more attention needs to be paid to the interior as well.
Turning to the shorter haul end of the market — aboard 37 Shenzhen Airlines Boeing 737 MAX aircraft — the carrier has chosen the Recaro CL5710 recliners, but in a very deep-reclining, legrest-enabled cradle sleeper configuration.
"It is the only business class seat for short and medium-haul routes that is electrically adjustable and approved for Boeing 737 and Airbus A320 aircraft," says Recaro, and with quite a lot of dual fleeting going on in Chinese skies that's certainly a selling point.
But taken together with the investment from longhaul carriers, is this the start of a substantial uptick in the passenger experience within the Chinese market? Is it time for some airline soft diplomacy, or a realisation that other airlines within what China perceives to be its sphere of influence are eclipsing its own carriers? I'll certainly be watching for more data points in this most fascinating of markets.
Related Articles: