Airlines are increasingly designing — or asking their design partners to design — customised LED mood lighting schemes, which both show off their investment in hard product and bring a bespoke branded feel to the cabin.
Some of that hard product investment is in new generations of thermoplastics, which are engineered to reflect light or allow it to filter through. Some further lighting design customisation has been possible, and Airbus in particular has experimented with stencil-based gobo projection lighting, but this has not yet proven to be dynamic.
And while translucency has been used in aircraft interiors design for some years to diffuse existing direct and indirect light within the cabin, the next frontier is turning those panels into the light sources themselves, opening up an almost infinite range of cabin design opportunities.
Enter Rockwell Collins, one of the companies at the forefront of this revolution, most notably with its Secant luminous panel lighting system. Secant wowed the Aircraft Interiors Expo this year with its scalable, flexible system that can form any number of surface shapes: sidewalls, bins, bulkheads — the quietly scrolling images of clouds that the company is showing make the sky truly the limit.
Interestingly, though, it seems that moving images can induce motion sickness, which may mean a restricted pattern of use in the airline context, particularly during flight. Nobody wants to increase the usage of those little bags in the seatback pocket, after all.
But these new internally lit thermoplastics aren't just about improving the look and feel of the onboard environment, although that, alongside promised weight reductions compared with traditional lighting, is indeed a laudable goal.
The ability to change what's displayed on major sections of ceilings, sidewalls and bins in particular could revolutionise the passenger experience. It would be fascinating to see how much boarding could be sped up if seat numbers were displayed in a large typeface, for example, or arrows displayed to inform passengers that the rear doors are available for deplaning on arrival — let alone innovations around Nudge-type passenger experience psychology.
Similarly, sidewalls, bulkheads and monuments could supplement information that are currently limited to the inflight entertainment system (and largely text-based): "please close overhead bins", towards the end of boarding, say, with indicators to highlight bins not properly latched, or "lunch service commencing in ten minutes" during flight — with infographics, meal images, and more.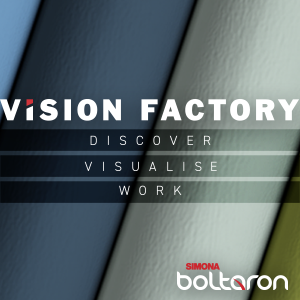 The technology would allow for reinforcement of key safety messages, too. Secant could visibly highlight the location of the exit doors, demonstrate their operation to exit row passengers, and remind passengers to turn devices to airplane mode.
And all this could be done in a variety of languages, improving safety in the context of growing international travel markets with diverse language bases.
It's not just larger companies, either; numerous smaller lighting houses are adding capabilities. French manufacturer SELA is pushing the boundaries of integrating customised — and customisable — lighting into the cabin. Its at-seat formed lighting features are already flying on Boeing 777, Airbus A330 and A340 widebodies, and SELA is also looking to get further into the customised design space. Its partnership with a design studio allows it to offer airlines precisely that, and indeed many smaller airlines are finding this sort of one-stop-shop a valuable offering.
Back in the Rockwell Collins stable, too, the company's Crystal Cabin Award-winning Silhouette Move adjustable cabin divider, meanwhile, is seeing some look-and-feel updates, with translucent panels featured at the top of the movable bulkhead.
Since Silhouette Move already features electricity hookups to confirm it is locked in place, this well-received product — which Rockwell estimates allows an extra five rows of 32" economy seating to get two extra inches of legroom to turn into extra-legroom economy — could itself easily turn into an internally-lit feature.
Runway Girl Network asked Gannon Gambeski, director of engineering at Rockwell Collins Interior Systems Lighting, for an update on both the Secant and Silhouette Move. "Since AIX we've seen significant market interest in both offerings," Gambeski said, noting that the company is "actively working" with multiple launch customers and "on schedule with entry into service as planned" for 2019.
Related Articles: