Being based in Europe, the passenger experience offered by the airlines shuttling passengers around this continent in business class is often front of my mind these days. Whether British Airways, Lufthansa, Air France or any of the other carriers I've flown recently, it frequently strikes me that these are minting money from what should be a highly competitive product, but offering very little to passengers in return for their money.
Business class is big business: rather a lot of European routes wouldn't survive in their current form and frequency without the injection of extra cash from travellers up front, while these large network carriers are betting big on connecting premium passengers between non-hub European airports and longhaul destinations — connections that require a premium offering on the shorter leg.
It strikes me that there are five relatively simple ways that I'd like to see Eurobusiness evolve to focus on passenger experience rather than taking premium travellers for granted.
First up: ditch the catering and instead offer business passengers what's available on the buy-on-board menu, as part of the service. It's fairly clear that the trajectory of most legacy European airlines is heading towards the buy-on-board model in economy class. But the example of British Airways is one to avoid, with the carrier introducing what is, on balance, actually a very good buy-on-board selection in partnership with a relatively prestigious retailer on the ground for economy, while at the same time slashing costs in business.
The end result: a business class passenger experience where one of the two usually unsavoury options often runs out, leaving either a school dinner-type warm half-sandwich or a "salad plate" that could only charitably be described as appetiser-sized.
Much better to go the low-cost carrier route, allowing passengers free rein from the buy-on-board menu. This worked well on both Eurowings and Vueling (with their Best and Excellence fare packages, respectively), and is one to emulate.
Second item: crack down on outstation contractors. I've lost count of the times that European airlines' marketing promises have been broken by third-party ground handlers. It doesn't help that my home airport is Lyon, where the incumbent handlers are some of the least efficient and most feckless that I've ever encountered, but it's by no means exclusive to that airport. Birmingham, which I use frequently, is equally poor.
All too often, third-party handlers show up at different times to that advertised by the airline. Priority checkin doesn't exist, even when promised, there's no arrangement for a fast-track service, and lounges are dim, windowless boxes with a truly dire food and beverage offering.
(It's especially frustrating when airlines that ensure a proper premium lounge offering in their longhaul lounges at distant outstations, even going so far as to design and contract additional food and beverage options, choose not to do the same closer to home.)
And priority boarding is ignored, unsigned, unannounced and unacknowledged, leaving travellers the unpleasant decision of whether to cut their way to the front of the queue and earn the glares of their fellow travellers, or to twiddle their thumbs behind increasing numbers of other passengers waiting to pack the overhead bins of today's densified aircraft.
Here's the thing: business class passengers pay — whether in cash or miles — for a priority airport experience. If ground handlers aren't delivering it, then airlines either need to stop promising that experience or shake their handlers up to provide it.
Third on my list: actual bottles of water. Whether during the sweaty, largely un-airconditioned European summer, or after rushing through a variably heated airport in an outdoor coat in the winter, it would be hardly surprising if passengers might appreciate a long drink of water.
Yet it's strange how few airlines offer even a small bottle of water to passengers, and with boarding largely taking place through doors 1 — and no culture of pre-departure beverages, unlike some other business class markets — it's left until the drinks trolley comes round to offer a tiny glass of water, usually in the thimble-sized wine glasses that barely wet your whistle.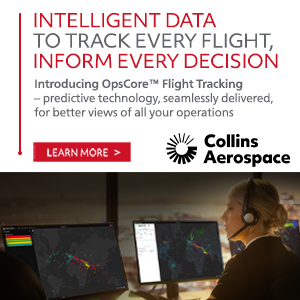 It would surely be minimal cost either to pop a bottle at each seat, pass out a few of the little bottles sold in economy as a complimentary perk, or even to have a few bottles dedicated to business class popped in the overhead bins for the crew to hand out when they walk round to welcome passengers towards the end of boarding.
Number four: a final round of beverages in paper cups at the top of descent, offered as part of the service rhythm. Jetting around Europe can be a tiring experience, especially at business-peak morning and evening times, and those little airline cups for tea and coffee don't hold an awful lot of caffeinated joy for travellers who need a bit of a jolt.
Asking the crew for a refill is often a little awkward (or indeed impossible) if they're in the middle of the trolley service, and of course any glassware or crockery has to be collected before descent for safety reasons.
It would make a lot of sense for part of the pre-arrival service design to include a proactive round of drinks, offered in a paper cup for passengers to sip their way through during descent, landing and taxi, which can last for quite some time at Europe's often-congested airports.
Lastly, it's time to rethink the centre table. Some airlines are still using either a flip-up or click-in table model in the centre seats of each set of three, which provides some extra space for drinks, phones and so on, but offers few extra benefits. Many don't offer anything at all.
It strikes me that there is much room for innovation here. Is there a smart way to add power functionality, or a storage/wireless charging slot for personal electronic devices? Might there be some room for more specific cleverly designed storage, suitable for passengers who want to take off their eyeglasses or watches but not have them sliding all over the place? Could it be a magazine rack for the inflight rag, duty free catalogue and buy-on-board menu, freeing up space at the knees? Could it perhaps hold that helpful little bottle of water?
Oh, and one bonus point, which feels even more important than the rest: pitch it at 32" minimum, even with modern seats. Many business travellers still use laptops, and nobody wants to adopt the contorted dinosaur pose to try to peck at the keyboard like a squashed Tyrannosaurus Rex. It also doesn't seem unreasonable that passengers who often pay more than double an economy fare might appreciate enough legroom not to leave the shape of the seat in front of them imprinted into their knees.
Related Articles: