With an order from Kuwait's Wataniya Airways for ten firm Embraer E195-E2 aircraft, plus a further ten options, Embraer has its first customer for the staggered seating the airline has been showing off for some years now.
The product is the most spacious and comfortable offering currently selected aboard any airliner in its class, and is striking in the amount of personal space it offers passengers.
Airlines have a choice of wider three-abreast seats in the traditional 1-2 E-Jet configuration or the staggered seats in a lower density 2-2 layout – they're lower density by nature of both the stagger and additional pitch.
Opting for the stagger, Wataniya will take three rows of business class for a complement of 12 seats, with 106 seats further behind for a total of 118. By comparison, the demonstration aircraft Embraer showed off to media at the Farnborough Airshow this year seated 104.
"The E195-E2 will allow us to open non-served markets and increase frequencies, delivering better connectivity to the Kuwait market", Rakan Al-Tuwaijri, Wataniya Airways chief executive, said when announcing the introduction of the airliner and the seating product. "We have chosen the staggered seats to differentiate ourselves from the competition, offering a superior product with extra legroom and better privacy for our customers."
Indeed, depending on the type and configuration business class seating that Wataniya chooses for its larger aircraft, the 51" of seat pitch that Embraer vice president of marketing Rodrigo Silva e Souza quoted to RGN may be the greatest in its fleet. And Wataniya may not be the only buyer.
"We are seeing a lot of interest from the market. I'm hopeful that we will now have sales soon with operators launching the staggered seats in their integration," Silva e Souza said.
In terms of regional interest, he continued, "initially, we thought that would be popular for operators in Middle East, Latin America. We thought that the last, for instance, [would be] in the United States. But I have to say that even for US carriers, they have been very interested in that type of seat. So nowadays, I can tell you globally, that we have interest in all the staggered seats."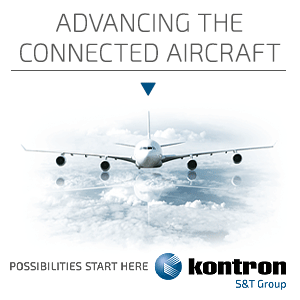 Embraer was not showing a cabin mockup this year, instead using a virtual reality headset solution that offered positives and negatives from a passenger experience perspective. The technology allows aircraft executives (and journalists) to see at a glance the space difference between the two types of business class seat, although the lack of a physical model removes the opportunity to experience the seat itself and assess its robustness, production quality and overall suitability.
Newly arrived production images from the factory that Embraer showed RGN — with completed-looking seats on pallets — showed signs of much promise, however.
The seat was designed within a low-risk and low-modification envelope, Silva e Souza took care to emphasise to Runway Girl Network. As reported previously by RGN, however, the seat has previously required substantial redesign after feedback during testing and for head impact certification.
In the wider context, Silva e Souza highlighted, customers for Embraer's next-generation regional aircraft are looking for a commonality of passenger experience between their mainline aircraft and their smaller jets. Indeed, Wataniya also announced an order for 25 Airbus A320neo aircraft at Farnborough through its leasing supplier Golden Falcon, with the airline planning "to become the fastest growing and leading airline in the country."
In that context, Embraer is considering — but, it seems, not actively working on — flatbed and other premium options for the long and thin markets that the E2 family opens up.
"We see some customers. It's not the core of this airplane, certainly not the core mission, but it could be, because the range of the airplane is significantly longer than the current generation airplane," Silva e Souza said, citing a range of 2850nm. Embraer publicly cites a 2450nm range for the E195-E2.
"You can actually fly like seven hours on this airplane. It might actually be applicable to have a lie flat," Silva e Souza explained.
A few airlines are also interested in privacy-boosting seats, Silva e Souza noted in response to an RGN question about other products. "I believe that we may have seen one case or another of airlines asking, but I would say that would be very preliminary at this stage. On the lie flat we saw a little bit more, but for sure it is not the core of [the E2]."
Overall, the key driver for the E2 staggered seats, Silva e Souza says, is airlines looking to stand out in often-crowded markets. "I think it's a unique differentiation. Nobody has that. When customers come to us, they say, "Look! My passengers, they will not find this in any other aircraft of this size, with a pitch of 51 inches. Imagine." I believe it's the opportunity to differentiate airlines from other products. I would say that it's mainly the pitch rather than the privacy."
Related Articles: