Much like inflight connectivity, in-seat power for passengers' personal electronic devices is increasingly seen as the cost of doing business. For sure, there are some major outliers. Many carriers, including Southwest Airlines, have yet to embrace a power plan, and instead effectively put the onus on their customers to juice up pre-flight, or carry portable power banks on board when flying longer haul.
But in-seat power has traditionally been a pricey proposition for airlines. Indeed, sticker shock is believed to be among the reasons why Southwest hasn't made the leap, even though it offers Ku-band satellite-based inflight connectivity and live television from providers Global Eagle and Panasonic Avionics. Yes dear reader, you can pay $8 for the privilege to connect your PED to wifi, even as your battery dies in your hand.
All too aware of carriers' price sensitivity, inflight entertainment and in-seat power specialist digEcor has created a lightweight, low-cost kit that enables carriers to bring USB power outlets to an entire 180-seat aircraft within hours.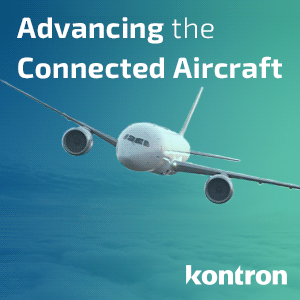 "An installation kit from digEcor is a supplemental type certificate; it's a seat modification kit; and it's an aircraft mod kit. It's very simple. Tell us what airplane it is, tell us what seat it is, and we'll ship you the parts, and we'll send someone with it, of course, to help you to do the first one, and train you on how to do it," explains digEcor CEO David Withers.
The firm is working with a variety of slimline seatmakers including Acro, HAECO and Aviointeriors, to offer both pre-integrated installation and retrofit solutions. During the recent Aircraft Interiors Expo in Hamburg, digEcor ran a competition to see which attendees could take an unmodified seat leg from a HAECO slimline and add digEcor USB power. The record for an airline customer was 48 seconds, which "proves you can do it in a few minutes" under normal retrofit conditions, representing a "phenomenally different set of numbers" than what airlines are accustomed to hearing when they enter discussions with in-seat power stakeholders, says Withers.
He adds, "If we're going to get through the world fleet of economy seats that need to be upgraded the way that passengers expect us to, we've got to make it simple, we've got to make it quick, and we've invested heavily this year to be able to deliver that, a very lightweight product."
Weight is also "absolutely critical", he adds, because "you can't be touching the testing requirements of the seat" in terms of requisite 16G testing.
Not unlike Astronics, one of its competitors in the in-seat power segment, digEcor has inked deals with carriers which are operating in stealth mode for their rollouts. "So we've got a customer we'd like to talk about, a very large order for A320 USB power, one of the world's major airlines, [but they] don't want to talk about it yet," says Withers.
To be clear, digEcor is very much focused on offering USB Type A and USB Type C power to airlines, including a direct upgrade path from A to C involving a change-out of the box. Some carriers are also still taking digEcor's larger 110v power solution. "Wireless charging is getting some momentum but we're still a long way off from seeing that really [be] relevant. It will happen and we're researching, but don't have an offer yet," confides Withers.
Aircraft lessors seem particularly keen to keep it simple in economy class on single-aisle aircraft, with Dublin-headquartered SMBC telling RGN it is pushing for more standards in embedded IFE, for instance, due to obsolescence. On this front, there is growing demand for USB power in economy together with wireless IFE on narrowbodies.
Nine times out of ten, says Withers, if an aircraft lessor has a retrofit and it's installing high-density seating and USB down back, that "fits really nicely into our product line".
Meanwhile, if a lessor needs to offer a two-class layout – USB down the back, seatback IFE up front – having a modular approach to technology means you can plug-and-play for the cabin product and "now we have STC for that project."
Related Articles: