Turkish Airlines has introduced the domestic production of its "Wireless In-Flight Entertainment System". The flag carrier of Turkey has become the first to use this wireless in-flight entertainment system, which was entirely developed by Turkish engineers in partnership with Turkish Technic Inc. and Havelsan.
Passengers will be able to connect via their personal electronic devices to the in-flight entertainment system, which will initially be available on the airline's 44 narrowbody aircraft that do not have seatback screens. Putting the system into practice will help increase the proportion of Turkish Airlines' fleet with in-flight entertainment systems (AVOD) to 95%.
"We are proud to be the first users of this groundbreaking 'Wireless In-Flight Entertainment System' and believe that this is a very important step for the development of Turkish Civil Aviation," stated M. Ilker Ayci, Turkish Airlines Chairman of the Board and the Executive Committee. "We continuously strive to make our passengers' entire journey more enjoyable with our passenger satisfaction focused approach, and are pleased to increase the availability of in-flight entertainment system in our fleet to 95% with this launch. Passengers will be able to connect to a Wi-Fi network on their personal electronic devices and view media content specifically designed for this system."
Passengers who would like to use the "Wireless In-flight Entertainment System" must download the application named "Wi-Fi Entertainment" on their smartphones before boarding their flight. Additionally, passengers will also be able to use the system on their laptops with a Google Chrome browser.
Through this "Wireless In-flight Entertainment System," Turkish Airlines' passengers will have access to over 250 films, 700 TV shows, 2,000 music albums, and 19,000 songs, among many other exciting media content.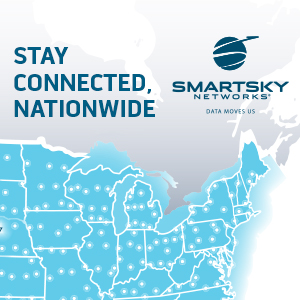 About Turkish Airlines: 
Established in 1933 with a fleet of five aircraft, Star Alliance member Turkish Airlines has a fleet of 326 (passenger and cargo) aircraft flying to 303 worldwide destinations as 254 international and 49 domestic, in 121 countries. More information about Turkish Airlines can be found on its official website www.turkishairlines.com or its social media accounts on Facebook, Twitter, YouTube, LinkedIn, and Instagram.
About Star Alliance:
The Star Alliance network was established in 1997 as the first truly global airline alliance to offer worldwide reach, recognition and seamless service to the international traveller. Its acceptance by the market has been recognized by numerous awards, including the Air Transport World Market Leadership Award and Best Airline Alliance by both Business Traveller Magazine and Skytrax. The member airlines are: Adria Airways, Aegean Airlines, Air Canada, Air China, Air India, Air New Zealand, ANA, Asiana Airlines, Austrian, Avianca, Avianca Brasil, Brussels Airlines, Copa Airlines, Croatia Airlines, EGYPTAIR, Ethiopian Airlines, EVA Air, LOT Polish Airlines, Lufthansa, Scandinavian Airlines, Shenzhen Airlines, Singapore Airlines, South African Airways, SWISS, TAP Air Portugal, THAI, Turkish Airlines, and United. Overall, the Star Alliance network currently offers more than 18,800 daily flights to 1,317 airports in 193 countries. Further connecting flights are offered by Star Alliance Connecting Partner, Juneyao Airlines.