Boltaron Inc – A SIMONA Company is pleased to announce the addition of Michael Hoppes to the position of Thermoforming Engineer.
In the spirit of innovation and reliability, Boltaron invests in expert thermoforming support services team by bringing on new talent. Hoppes will design thermoforming parts, molds, and tooling at Boltaron. He will be reporting to Michael Robinette, Director of Thermoforming.
"I am pleased to welcome Mike Hoppes to our team. With over 15 years of experience ranging from prototype, production, and tooling management to customer liaison support, Mike brings strong heavy-gauge thermoforming capabilities to complement Boltaron's unparalleled thermoforming expertise. Mike's experience and capabilities will help Boltaron support our thermoforming partners' needs through direct custom support in processing our materials through all aspects of a thermoforming project," Mike Robinette said.
"I'm really looking forward to getting back into the plastics and thermoforming industries and applying my years of experience to tackle new projects in this role," says Hoppes.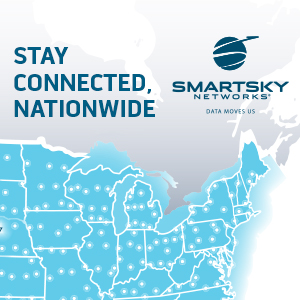 Hoppes holds a mechanical engineering degree from Penn State University. In his free time he loves to golf, hunt, and watch college football, particularly, Penn State. He also enjoys coaching and officiating in children's sports programs as well as watching his own children compete athletically. His son is a state champion in track and his daughter competes in cross country, track, and basketball.
About Boltaron
Boltaron Inc. – A SIMONA Company specializes high performance thermoplastic sheet for thermoforming, fabricating and membrane pressing of aircraft interior components, rail/mass transit interior components and commercial/industrial components. With over 50 specialized grades, Boltaron offers a combination of fire ratings, durability, colors, textures and gauges unavailable from any other film and sheet producer. Boltaron's manufacturing facility produces calendered, extruded, and press laminated rigid PVC film and sheet from 6 mil to 4 inches thick, in standard and custom dimensions, colors and compounds. Boltaron operates 1 calender line, 3 extruders and 3 laminating presses in nearly 200,000 square feet of manufacturing and office space. http://boltaron.com/