As airlines install increasingly large, increasingly high definition inflight entertainment monitors on their aircraft, it is clear after even the most cursory flip through the content library — and on the latest IFE systems — that many carriers are still showing low-definition video across much or all of their content libraries.
It can feel like watching a 360p YouTube video on a new Retina iPad or MacBook: full of artifacts, blurry, and overall entirely unsatisfactory. And with crisp new screens and smooth user interfaces, it's even more jarring when the video you end up with is neither crisp nor smooth.
During research for this article, which involved on- and off-record comment with IFE hardware suppliers, content service providers, and airlines, I learned that there is no one answer to the problem from industry. Part of the reason for that is the numerous layers of different sections of different companies required to get content showing on in-seat IFE.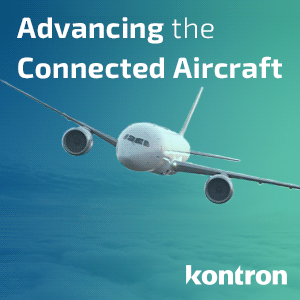 The airline advertises to the flying public what's available and deals with all upstream issues, so the end consumer of the content isn't involved in any way. Within the airline, and even within subfleets, hardware differs, so real-world quality control is expensive and time-consuming. There's not even a Netflix-style "something not working? Report here" functionality on most IFE systems.
Airline content provision staffing varies in size, expertise and scope, and indeed the carrier may have hived the entire division out to a content service provider (Global Eagle, Spafax, Inflight Dublin, Interact, Stellar, West Entertainment, etc) or other third party.
IFE hardware providers certainly see some room for improvement on the content side of things.
"The content world seems to be lagging behind where screen technology is. There is no technological reason why HD content can't be provided on HD screens. The real driver behind it, I think, is more of a commercial reason," Jon Norris, senior director, marketing at Panasonic Avionics told Runway Girl Network.
In one real-world experience, this RGN journalist spotted major encoding issues with a major motion picture on flydubai's Zodiac Inflight Innovations RAVE screens. Larry Girard, Zii executive VP & Chief Commercial Officer investigated and concluded that the file had been "clearly badly encoded" by the content service provider, which was working on RAVE for the first time.
For its part, one CSP speaking at the Passenger Experience Conference in Hamburg in April suggested (to no little incredulity from the rest of the panel and the audience) that it was a sneakernet issue of getting encoded files onto the aircraft.
Regardless of incredulity or otherwise, this isn't an issue that's going to go away. The industry is having trouble successfully distributing 1080p content across codecs, encodings and hardware systems. Yet 4K is looming in the near future.
Panasonic's Norris, in a February interview, noted that to his understanding none of the six major studios are providing any 4K content to the inflight business. So if it is a sneakernet or capacity issue, it's only going to get worse once file sizes spike.
But in an exchange with RGN editor Mary Kirby, APEX Technology Committee Chair Michael Childers revealed that, "There are security concerns on the part of the studios with regard to HD and HDR content in IFE which is being addressed by APEX via the formation of an APEX 0415 Part 2 Working Group launching this month."
Added Childers:
Some studio security experts are apprehensive about solutions that move the license server from the trusted environment of data centers to 'the aggressive environment of airplanes' as one studio put it. There are some systems providers that would not necessarily agree that aircraft represent 'an aggressive environment.' So both sides will get around the table and try to agree on a new level of security protocols.

This topic will be dealt with on the second day of the APEX TECH Conference 19-20 June at the Sheraton LAX in Los Angeles. A studio representative with an extensive background in content security will present his perspective and that of his studio. The co-chairs of the new Working Group, Phil Watson of Panasonic Avionics and Juraj Siska of Ideanova, will host a panel to discuss the issues and lay out a plan for creation of the new security specification.
Meanwhile, larger files for HD content don't just mean more storage capacity, they mean more bandwidth inside the aircraft. For most systems, that is; distributed technology like Zodiac's RAVE system has an advantage here, according to the IFE provider.
"One of the best kept secrets of RAVE is the fact that we only play local content," said Zii's Larry Girard. "That means that we don't have limitations with encode rate. The higher the encode rate, the higher speed the network is required [to deliver]."
Zii is developing new peer-to-peer technologies that can further assist, but it's clear that getting those files on the aircraft is a sticking point. And it's not just the big studios. "Early window is important for a significant number of airlines and their passengers, but now there's far more choice," Panasonic's Jon Norris highlighted, citing Netflix, Hulu, Amazon, YouTube and independent channels.
In this author's experience, it's often the content from smaller providers — the kind of interesting documentary and snackable content that's seeing a popularity boom — that is at the lower end of the video quality spectrum.
It's clear that there's more work to be done by the industry here. Looking, as ever, to consumer technology, is it time for an Apple-style vertical integration of hardware and content provision to ensure quality?'
Related Articles: