Just how attractive is a high-speed rail network to passengers? Having travelled extensively on numerous countries' HSR systems, I've always known that the train is often a pleasant and efficient way to travel. But after moving to France several months ago, it has really surprised me just how much of the time I've taken the train for business and personal trips around France and to neighbouring countries linked to the European high-speed rail network.
Each time, the decision has turned out to be a relatively easy one: the train is simply cheaper, faster, more comfortable and less stressful than the plane.
Let me walk you through my decision process. Regardless of whether I take the train or the plane, I start from Lyon's main railway station, Part-Dieu, where I've arrived by train from my local station, about an hour away.
If I take the plane, my first step is a tram-train, the Rhônexpress, which takes thirty minutes, every fifteen minutes, for most of the day. (For an evening return, though, it's a half-hourly service after 9pm.) It's efficient, but expensive: a return ticket is €25.90 when bought via the app, which gives a small discount over the automated kiosk pricing.
It's then a 5-15 minute hike on a covered but open-air walkway from the railway station at St Exupéry airport – a beautiful Santiago Calatrava construction that lifts my spirits every time I walk through it – to the terminals.
I leave two hours at the airport, including boarding time, because it is not exactly the pinnacle of global efficiency, and I have experienced systems going a little bit wrong with the new terminal in particular.
To fly to pretty much any station on the high-speed rail network within a five-hour radius, which includes a number of international cities across Europe, it takes about an hour including ground and air time. If I've checked a bag, which I end up having to do relatively often given that much of the network is on CRJ-sized regional jets with small bins, I add another thirty minutes for baggage claim.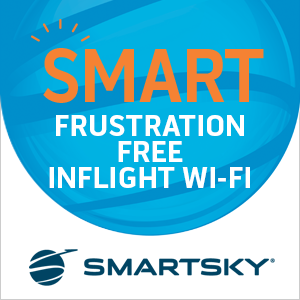 Wherever I'm going, I usually leave around half an hour from the airport to the city, to allow for traffic and buffer time, and more in some cities.
That's four and a half hours at the inside — more if there's any delay at the airport. Of that four and a half hours, most of it is either wedged uncomfortably in 29" of pitch on a narrowbody aircraft, queueing at the airport, or on some kind of public transport where I can't pull out a laptop and get any work done. Although there is an excellent Starbucks at Lyon airport's new terminal, with comfortable seating and a #LoungeHolyGrail-worthy table-seat-socket combo, I rarely get more than thirty minutes of working time at the airport.
There's also the aspect that any failure of the intermodal transport connections is at my peril: if the tram stops running I have to grab a taxi; if I'm late I miss the flight and have to buy a new one. And, even in Europe where there's no TSA, the on-ground and in-air experience isn't exactly Champagne and Châteaubriand.
By train, journeys are often nonstop, or with a brief connection (often over the platform) between the high-speed TGV, the slower Intercité, or the regional TER trains, which can be bought as linked tickets — if you miss one train you can of course take the next one.
Normal second class seating is comfortable, largely in a 2-2 configuration, with the option of tables or airline-style seats, all of which are pitched generously enough to use a laptop, with overhead space for small luggage and large luggage racks for bigger bags.
There are power sockets, and wifi is free on many TGVs, with a fast if metered connection — based on some tests it was about 100MB per hour, after which the speed slows.
The train usually offers a bar-restaurant (with online and pre-ordering options to skip the queue), and there's some inventive, interesting food along with staples like a croque-monsieur. Many larger stations have a mini-supermarket in addition to the usual sandwich places, coffeeshops and other eateries if you prefer to buy before you get on board, or stop in the event you have a longer connection.
In first class, which is often just a few Euros more than second class, the seating is even more spacious in a 1-2 layout. I tend to upgrade on longer trips for the extra legroom and quieter atmosphere, especially since I find working on the train an exceptionally pleasant and effective use of time.
It's also remarkably inexpensive. Lyon Paris (Gare de Lyon, or one of the several satellite stations including Charles de Gaulle airport) is two hours by train (75/99€ to central Paris, 61/65€ to CDG, in second/first class). Toulouse, via a nonstop TGV that runs on the slower lines between Montpellier and Toulouse, is four hours ten minutes (67/73€). Barcelona is five hours, also nonstop, on a Franco-Spanish joint service (105/125€). Strasbourg is 3h45 nonstop (57/68€). (All fares are one-way, for next-day weekday departures.)
The SNCF is not, of course, perfect. Strikes occur, the network is sometimes congested, ticket sales can be occasionally opaque, and at high periods connecting services and main transfer points in particular can be overcrowded. But the same can be said of air travel, often to a greater extent.
The effectiveness of a properly planned high-speed rail infrastructure won't be news to those who have experienced one. But even I, a fan of railways and a habitué of trains worldwide, wasn't expecting the train to come out so far ahead, so often.
Related Articles: