For most airline passengers, "duty-free" will conjure images of two things: airport emporia filled with spirits, tobacco and giant-size Toblerone bars, or the inflight catalogue offering an additional selection of gifts, toys and travel goods. Departure lounges will offer a wide range of duty-free retailers, while cities such as Tokyo and London are happy to sell goods to visitors tax-free outside the airport. Yet ultimately, the aircraft has never been seen as the new frontier for retail therapy.
However, two coinciding trends mean that all this could be set to change. On the one hand, we have the massive growth of online shopping; as Amazon and others become the main beneficiaries of holiday spending sprees. On the other, we have an airline industry that can begin to offer passengers truly unlimited, high-speed inflight Internet access.
Getting connected
The days of being completely cut off while in-flight are long-gone. By 1990, making an inflight phone call was a common occurrence, while since then we have seen the addition of email and simple web browsing. In recent years, the launch of high-capacity communications satellites and more integrated networks has led to true broadband on flights; airlines such as JetBlue are confident enough to partner with content providers, such as Amazon Prime, because they know their inflight Wi-Fi can handle video streaming. As the number of high-capacity Ka-band satellites in orbit increases, airlines can offer around-the world connectivity, whether flying London-to-Paris or London-to-Perth.
This, in turn, means that passengers will have access to the same high-quality broadband experience they have at home, and will want to take advantage of the same services. Retail is one obvious area that can benefit from this. A captive audience, with few other distractions for hours at a time, could be a huge benefit for the online retailer that can draw their attention. At the same time, high-speed inflight broadband means none of the lost connections that can so mar an online shopping experience; as anyone who has tried to get through to an online retailer on Black Friday will testify.
Fitting the audience
There are ways online retail can evolve to best suit the inflight market. First, there is price: if passengers have access to duty-free goods as soon as they enter the departure lounge, why can't they have those same options while in the air? By setting up specific duty-free sites, available only to passengers in transit, online retailers can attract a captive audience to browse and, ideally, spend.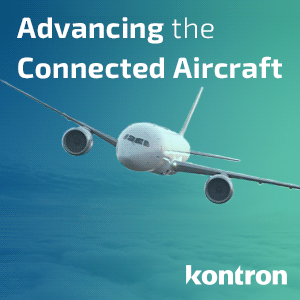 Online shopping also provides its own benefits. While duty-free has, by necessity, been confined to small items that can be carried on and off the flight, bringing operations online means a much wider array of products can be made available and delivered to where the customer wants them, when they need them. For instance in the future, a passenger who has forgotten specific travel items or gifts could order them to arrive at their destination; or simply take advantage of an attractive offer to order a new TV for their home. There is also the fact that the passenger will have the same, familiar online shopping experience as they'd expect at home.
Indeed, if online retailers can partner with airlines and treat passengers as simply another region to market to, the benefits could be significant. In 2017, airlines welcomed about 4 billion passengers; the potential market size is huge. The benefit of permanent duty-free prices could make the inflight audience as much a benefit to online retailers as Black Friday has become.
Checking the issues
This isn't to say implementing inflight retail will be as simple as flipping a switch. There will be issues to consider; for instance, how to prevent non-passengers from logging into inflight sites in order to take advantage of bargains. And ensuring that passenger details remain safe from hackers or other attackers. However, these are issues that the retail industry has already faced, and for which best practices exist. The greatest challenge will be ensuring that an airline can implement the service consistently, as nothing will turn customers off a potentially great offering faster than finding out it is only available on a limited number of routes, or to select passengers.
In order to avoid this, airlines should look at precisely how they offer broadband to their passengers. The traditional approach has been to make inflight connectivity an optional extra, with the price tag to match. Yet for services such as inflight retail, success hinges on attracting as many customers as possible. If airlines and retailers can secure partnerships, and potentially share revenue from online sales, airlines could find it much more profitable to offer free connectivity to all flyers. After all, charging 10% of passengers $20 a head for broadband access will produce a lower return than offering free broadband to 100% of passengers, who each generate $3 from online retail or other sources.
Modern technology means it's possible to offer a consistent, high-quality, low-cost broadband service to all passengers on an aircraft. The industry now needs to look at how it makes the most of this opportunity; and inflight retail may only be the beginning.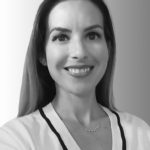 About the Author
Kate Green is a director of Strategy and Business Development at Viasat, a global communications company that is bringing connectivity and entertainment to residential, aviation, government and underserved global communities. Kate leads the Company's integrated marketing partnership initiatives, connecting the largest content, media and ecommerce companies to Viasat's vast consumer base. Prior to joining Viasat, Kate spent 10 years at StubHub, where she led the Sports Business Development group, overseeing partnerships with major sports, entertainment and technology companies.  Kate is based in Los Angeles, CA.
Related Articles:
Featured image credited to istock.com/martin-dm