Through ignorance or malevolent intent, drone operators pose an increasingly significant risk to airport operations and passenger safety. Now, a UK airport has hosted the country's first drone detection and tracking trial.
Over the course of a week in early May, Integrated Paramount Systems (IPS) and METIS Aerospace conducted the UK's first airport drone detection trial. It is typical of London Southend's forward-thinking ownership and management team that the airport hosted the trial. Air traffic control (ATC) worked closely with the trial team.
IPS director David Sutcliffe explains: "METIS developed the SKYPERION detection system and IPS brought its airlines, airports, security and regulatory expertise to the partnership." The trial's immediate priority was to prove the solution's value after which the parties "can look at implementation in a wider context, including the possibility of integrating SKYPERION into ATC systems".
SKYPERION passively detects and tracks radio frequency signals between drones and their control units. As a passive system, it doesn't interfere with other airfield equipment, but does boast the added utility of detecting and locating interfering frequencies that might affect navigation aids, for example.
"The drones were flown with ATC approval, but for realism, they were not pre-advised to the detection team," explains Sutcliffe. "The system detected the test drones and performed as expected, and we're in the process of detailed data examination to show the correlation between detected signals and drones flown."
The system employs multiple sensors to triangulate the location, and track the movement, of drones and their control units. "For the trial, information was datalinked to a separate monitoring HQ and not monitored in real time, but implemented in service, the system will be monitored constantly, enabling immediate alerts to aviators and law enforcement agencies," says Sutcliffe.
Data from any live SKYPERION system would inform ATC of drone positions, rather than sending messages to individual aircraft, which would need to be tailored to their position compared to that of the drone. "Because the lateral closing speed of aircraft is high, a clear signal of altitude with a more general indication of lateral orientation is likely to be most useful to pilots," Sutcliffe notes.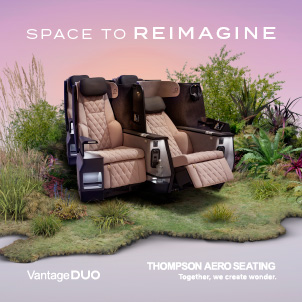 Although London Southend's ATC system and SKYPERION were not directly integrated for this initial trial, Sutcliffe says the airport's ATC teams worked well with the METIS team. Numerous pilots based at Southend were also involved, helping draft acceptance criteria for the trial. "We had a visitors' day towards the end of the week and pilots from Southend and elsewhere, along with representatives of the BALPA pilots' union, unanimously embraced the system as a positive initiative."
SKYPERION is particularly significant in locating and tracking not only drones, but also their control units and, therefore, operators. Security or local law enforcement services will have access to accurate, real-time positional data, enabling swift interaction and arrest, shutting operators down hopefully before they have the opportunity to cause harm.
But is there a connected strategy to deal with a drone in the air, controlled by an evasive operator intent on mischief? Various systems have been trialled separately to the IPS/METIS work, although Sutcliffe reveals:
METIS has a mitigation capability that can force drones to land or return home, but further development and a legislation change are required before it may be used in the UK – it's subject to an ongoing programme.
Potential airfield applications for SKYPERION are many, ranging from primary hubs, through business airports to heliports. It's also portable, which might lend it usefully to military applications too. Sutcliffe confirms: "It's man portable, can be mounted to vehicles and has proven rapid deployment times. We can't comment further."
Related Articles: