Panasonic Avionics Corporation (Panasonic) is setting up a new office in Silicon Valley, and has selected Amazon Web Services (AWS) to help deliver data analytics and insights from Panasonic's NEXT inflight entertainment and connectivity (IFEC) platform.
The company's new Silicon Valley operation will house a team focused on delivering internet of things (IoT), cloud and data analytics for Panasonic's NEXT platform, whilst also managing operations-focused data, such as maintenance and the health monitoring of aircraft IFEC systems.
Working with AWS, Panasonic will be able to provide airlines with crucial data analytics capabilities, leveraging its Avionics Specific Data Lake. The Lake will provide data of any type, and do so securely in one place, enabling the power of advanced machine learning and deep learning algorithms to provide airlines with near real-time insights into their connected passengers and operations.
Panasonic's new data operation has been established to enable airlines to overcome the challenges posed by current data collection and analysis methods, which often took place both manually and post-flight leading to unreliable and outdated insights.
"The establishment of our Silicon Valley operation represents a major step forward in the cloud and data-based solutions we are able to offer our airline partners. More than ever before, it enables Panasonic to connect the business and pleasure of flying, enhancing the passenger experience through the connected aircraft," said David Bartlett, Chief Technology Officer of Panasonic Avionics Corporation.
"The convergence of enabling technologies has set the stage for transformational data analytics, giving Panasonic the ability to provide airlines with invaluable passenger and operational insights, which in turn allows them to build brand loyalty and increase efficiency."
Many elements of Panasonic's NEXT IFEC platform can be leveraged and enhanced by NEXT Cloud-based data analytics. These include NEXT Theatre, which enables passengers on connected aircraft to access airline content anywhere across the globe, opening up avenues for new business models such as near-real time content licensing and only usage-based payment.
NEXT Marketplace harnesses the power of the secure NEXT Cloud in providing a global secure payment platform, secure reliable and convenient shopping via a dynamically updatable catalog. It also opens up possibilities for airlines to offer cloud-based services such as music, transportation and more to deliver an enhanced passenger experience and the potential for airline revenue sharing.
NEXT's field engineer mobile solution speeds up insight delivery, increasing the operational efficiency of engineers with a resulting reduction in aircraft turnaround times.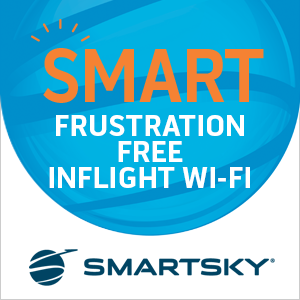 NEXT Cloud represents the latest innovation in Panasonic's new-generation NEXT platform. By leveraging the cloud and analytics talent in Silicon Valley and using AWS as a backbone, Panasonic can help its airline partners better serve the needs of their connected passengers.
About Panasonic Avionics Corporation
Panasonic Avionics Corporation is the world's leading supplier of inflight entertainment and communication systems. The company's best-in-class solutions, supported by professional maintenance services, fully integrate with the cabin enabling its customers to deliver the ultimate travel experiences with a rich variety of entertainment choices, resulting in improved quality communication systems and solutions, reduced time-to-market and lower overall costs.
Established in 1979, Panasonic Avionics Corporation, a U.S. corporation, is a subsidiary of Panasonic Corporation of North America, the principal North American subsidiary of Panasonic Corporation. Headquartered in Lake Forest, California with over 5,000 employees and operations in 80 global locations, it has delivered over 9,000 IFE systems and 2,000 inflight connectivity solutions to the world's leading airlines.
For additional information, please visit www.panasonic.aero
Featured image credited to istock.com/JakeOlimb