gateretail, a member of gategroup, the global leader in airline catering and retail-on-board and hospitality products and services, and predictive analytics technology provider Black Swan today announced a game-changing alliance devoted to redefining aviation retail through new tools and infrastructure designed to open up a new level of passenger choices and airline revenue streams.
Leveraging Black Swan's award-winning, data-driven passenger experience software and gategroup's global retail network, serving 700+ million passengers a year, the alliance intends to transform aircraft into retail shops in the sky.
The alliance will deliver a platform that will allow travelers to use their personal electronic devices to browse and purchase movies, music, food, travel, duty-free and WiFi packages. Airlines will be able to cater to passenger product preferences on current, connecting, and future flights and share in expanded and newfound revenue opportunities, using gategroup's last-mile retail infrastructure and Black Swan's intelligent analytics services to make retail predictions for travelers across multiple channels.
"This alliance between gategroup and Black Swan signals an exciting new age of airline and travel retail, where we can effectively offer up with confidence an expanding lineup of products and services that passengers truly want to buy and enjoy in flight," said Xavier Rossinyol, gategroup CEO. "Together with Black Swan, and its innovative ability to help airlines better understand and serve their passengers, we look forward to taking the airline passenger retail and travel experience to new heights."
"gategroup and Black Swan have aligned to help ensure airlines not only offer an expanded product offering that is better aligned with passenger expectations but also, through advanced demand forecasting, reduces waste in line with their sustainability efforts," noted Steve King, CEO of Black Swan Data. "This is the perfect combination of operational airline retail know-how combined to leading edge technology that will allow travelers to select the products they want with the convenience of delivery to their seat as part of an enhanced flying experience."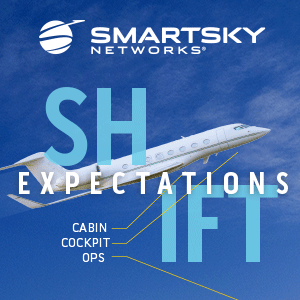 About gategroup
gategroup is the global leader in airline catering, retail-on-board and hospitality products and services. We provide passengers with superior culinary and retail experiences, leveraging our innovation and advanced technology solutions. Headquartered in Zurich, Switzerland, we deliver operational excellence through the most extensive catering network in the aviation industry, serving 700 million passengers annually from over 200 operating units in 60 countries/territories across all continents. In 2017, gategroup reached CHF 4.6 billion in revenues with approximately 43,000 employees worldwide. For further information, please visit www.gategroup.com
About Black Swan Data
Black Swan Data creates data-driven passenger experience software for 70 of the world's leading airlines, including the top ten. By leveraging our passenger interaction platforms and predictive analytics solutions, airlines are able to provide their passengers with a far better travel experience, driven in large part by the convergence of aviation retail and connectivity. Whether it is predicting airline passenger consumption trends, advanced forecast modeling or connecting passengers in the sky, Black Swan Data products and solutions are based on state-of-the-art data science.