Oman Air's Boeing 737 MAX aircraft is the first to feature Rockwell Collins' new Air Rest™ luxury business class seating solution for narrowbody aircraft. Initial deliveries for a total of 30 aircraft recently began and will continue through 2022.
This unique seat brings the comfort and technology of Rockwell Collins' widebody business class seat to narrowbody business seating.  Its enhanced cradle-style recline, featuring patented seat kinematics – along with latest generation video monitor integration, ample stowage and large bi-fold table – accommodate passengers for both working and relaxing during flight. In addition, Air Rest's proprietary fixed living space feature allows passengers total control of their environment without the worry of other passengers intruding into their space.
This new seating solution is provided by Rockwell Collins' Interior Systems business, which was created following the acquisition of B/E Aerospace in April of 2017. Air Rest joins the widely successful MiQⓇ product in the narrowbody business class seating portfolio.
"Air Rest brings a distinctly higher level of comfort and living space to narrowbody aircraft customers like Oman Air that have been seeking this type of solution," said Tom Plant, vice president and general manager, Aircraft Seating for Rockwell Collins.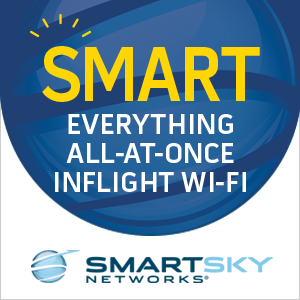 Oman Air's fleet is equipped with a number of Rockwell Collins seat solutions. Its new 737 MAX aircraft also will feature Rockwell Collins' MeridianTM economy class seats, and its Boeing 787 Dreamliners are fitted with both business class and economy class seats from Rockwell Collins.
About Rockwell Collins
Rockwell Collins (NYSE: COL) is a leader in aviation and high-integrity solutions for commercial and military customers around the world. Every day we help pilots safely and reliably navigate to the far corners of the earth; keep warfighters aware and informed in battle; deliver millions of messages for airlines and airports; and help passengers stay connected and comfortable throughout their journey. As experts in flight deck avionics, cabin electronics, cabin interiors, information management, mission communications, and simulation and training, we offer a comprehensive portfolio of products and services that can transform our customers' futures. To find out more, please visit www.rockwellcollins.com.