HAECO Cabin Solutions, a division of HAECO Americas with headquarters in Greensboro, North Carolina, USA, announced today at the Aircraft Interiors EXPO that it has received Technical Standard Order (TSO) C127b authorization from the Federal Aviation Administration (FAA) on its Vector Premium seat platform.
TSO-C127b is an FAA requirement for aircraft seat original equipment manufacturers of new products. HAECO Cabin Solutions' Vector Premium seat platform has been qualified to meet TSO-C127b for all seat configurations on Boeing 737 and Airbus A320 aircraft. Obtaining this authorization will streamline the certification process, allowing HAECO Cabin Solutions to reduce the lead time on products.
Vector Premium is engineered through a common design philosophy with Vector Economy class seating which harmonizes cabin appearance. Designed with comfort in mind, the baseline Vector Premium seat is lightweight and cost-competitive, and is fully customizable with selectable features — including leg and foot rests, an innovative PED holder, IFE integration, and bottle holders, amongst others.
Vector Premium minimizes airlines' acquisition, installation, and maintenance costs through pre-certification, modular design, parts commonality, and streamlined manufacturing.  The product has been designed to integrate into single-aisle business class and twin-aisle premium economy cabin layouts.
Doug Rasmussen, President and Group Director of HAECO Cabin Solutions, said: "In Vector Premium, HAECO has developed a true platform-based product that shares many parts and features of the Vector Economy class seat.  This allows airlines to enjoy lower total cost of ownership while delivering best-in-class comfort to passengers, which is built upon a lightweight composite design."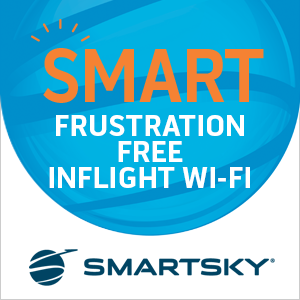 About Hong Kong Aircraft Engineering Company Limited ("HAECO Group")
The HAECO Group is one of the world's leading aircraft engineering and maintenance service providers. The Group provides a comprehensive range of services encompassing Airframe Services, Line Services, Cabin Solutions, Private Jet Solutions, Fleet Technical Management, Inventory Technical Management, Component Overhaul, Aerostructure Repairs, Landing Gear Services, Engine Services, Parts Manufacturing and Technical Training. The HAECO Group consists of 17 subsidiaries and affiliates, employing around 17,000 staff in Hong Kong, Mainland China, Singapore and the United States. The HAECO Group is publicly listed on the Hong Kong Stock Exchange (Stock Code: 00044). HAECO Group's website: www.haeco.com
About HAECO Americas
A wholly-owned subsidiary of the HAECO Group, HAECO Americas (formerly TIMCO Aviation Services) supports global aircraft operators and owners with comprehensive aircraft care services including base maintenance from two multi-hangar locations in the U.S. The company's HAECO Cabin Solutions division provides interiors design, engineering, certification and cabin reconfiguration services, as well as manufactured products including passenger seating, structures, galleys and lavatories. HAECO Americas' website: www.haeco.aero