Loftleidir Icelandic, the charter and leasing arm of Icelandair, will deploy Bluebox's portable wireless IFE platform on its exclusive Boeing 757-200 for VIP charter.
Arni Hermannson, Managing Director of Loftleidir Icelandic said: "We take pride in delivering the best of the best to our VIP customers. What we found in Bluebox's solution is an IFE platform that will deliver not just the best IFE service for them, but a solution that will work best for us – we just needed a system that works for everyone, and we've found that with Bluebox."
"By selecting Bluebox for its VIP charter aircraft, Loftleidir Icelandic has validated the quality and innovation of our platform on behalf of the most discriminating of customers – the VIP passenger," said Kevin Clark, CEO, Bluebox. "The technology embedded in it – the Moving Map, app-free DRM content delivery, automatic updates via 3G/4G cellular – ensures Loftleidir can deliver the most engaging and current IFE service to their customers."
The interior Loftleidir VIP charter is a 50-seat configuration with lie-flat sleeper seats from Avio interiors (Zeus). For longer-term assignments other configurations are available. Operation of the aircraft is ensured by Icelandair's years of experience while the passengers enjoy our renowned hospitality and elegant service.
Bluebox's portable wireless streaming platform provides content streamed to passenger devices in any aircraft cabin, providing the capability of storing up to 1.6 terabytes of film, TV, audio, games and other digital content, accessed through any web browser, including DRM content. With a remarkably low cost of ownership, it is a discrete, portable, lunchbox-sized unit. Stowed securely in overhead bins, each box's single, swappable rechargeable battery delivers up to 15 hours of streamed video content to 50 passengers simultaneously.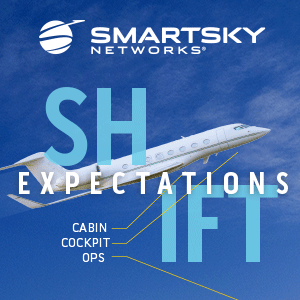 About Bluebox Aviation Systems Ltd. (www.blueboxaviation.com)
Bluebox Aviation Systems Ltd. specialises in the provision of software solutions to the aviation industry.
The Bluebox in-flight entertainment (IFE) portfolio provides airlines the latest technology in tablet-based and wireless IFE solutions (fitted and portable) as cost-effective alternatives to seatback IFE systems, and exploits these platforms to address a range of IFE requirements: service enhancement, service recovery, accessibility services (for passengers with hearing and visual impairments) and ancillary revenue generation.
Headquartered in Dunfermline, Scotland, Bluebox Aviation Systems serves over 40 airlines and aircraft operators across the globe, and has a global support network in Europe, the US, Australia and Singapore.
About Loftleidir Icelandic (www.loftleidir.com)
Loftleidir Icelandic is the charter and leasing company of the Icelandair Group. Icelandair has over 75 years of experience in aviation with a fleet of over 40 aircraft and the operation of over 20 around the world tours.
Header Image: Loftleidir Icelandic