As passenger use of personal devices in flight continues to grow, so has the requirement to charge them – driving airlines to offer a reliable in-seat personal power supply. digEcor's modular power solutions makes delivering this to passengers simple, with our lightweight solutions that are easy-to-install and affordable with minimal installation time.
digEcor offers multiple in-seat power options for USB and laptop power to meet any airline cabin configuration and power combination either seat integrated or via seat spar mod kit
110V Laptop Power
2.1A USB-A
Higher power USB-C
digEcor differentiates through:
(a) Modular options that make up our Integrated Flight Experience product portfolio
(b) Our innovative approach to the way we conduct business
(c) Customised installation options, including:
Retrofitting power solutions to existing seats – USB 2.1A, 110V with upgrade to USB-C installed through digEcor's FAA approved AML-STC
Pre-integrated/certified power in collaboration with seat vendors (USP for USB and LSP for 110V)
Our quick to install USB Seat Spar Modification Kit
In recognition of the launch of this innovative Seat Spar Modification Kit at Aircraft Interiors Expo, digEcor are hosting a competition at our stand 4B30 during the expo.
digEcor Seat Spar USB (SSU) Competition
Open to all, with major prizes on offer for registered airlines!
It's a race to see who can fit the USB Power Solution to the seat leg the fastest!
How to enter: For all registered airline employees – Visit digEcor at Stand 4B30, Hall B4 Lower to test how easy it is to install our USB power on a seat leg supplied by one of our seat partners, HAECO Cabin Solutions. Your time will be recorded and the fastest time will win a single aisle ship set of USB power for your airline!
If you're not the fastest, you are still in to win a second ship set from a second random draw!
How to enter: For all other attendees – Come and visit the digEcor Stand to test your skill. The fastest time to install will win a fun prize!
When and where – The competition is to run for 3 days of AIX Expo – Tuesday – Thursday, with the final winners revealed at Stand 4B30 at 3pm on Thursday 12 April, 2018.
Terms and Conditions
Airline entrants must be an employee of a registered airline
Each single aisle ship set includes a complete system including hardware, mod kit and harnesses installed under our FAA AML STC
Prize must be installed by the end of December 2018
If there is more than one winning entry the final winner will be chosen from a coin toss at our stand
digEcor reserves the right to vary the terms and conditions at its sole discretion
digEcor's decision is final and no correspondence will be entered into
A competition launch photo opportunity for media is scheduled for Tuesday 9.30am at digEcor Stand 4B30, Hall B4 Lower IFEC zone with David Withers, digEcor Chief Executive officer and David Kelly, VP Marketing and Strategy, HAECO Cabin Solutions.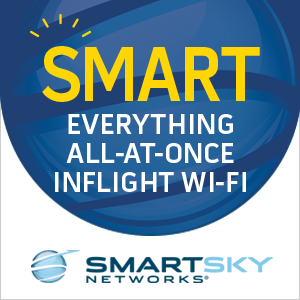 About digEcor
For over 15 years digEcor has enabled airlines to create extraordinary travel experiences. Through constant innovation to our product line, digEcor now stands as the only integrated IFE solution from a single source. Our portfolio of modular Integrated Flight Experience solutions includes embedded and portable IFE, USB and 110V power, LED cabin lighting, passenger services, cabin management, tape replacement, crew applications and content services. We deliver affordable and efficient installations, consistently reliable performance, operational efficiencies, and exciting ancillary revenue earnings. To discuss how our solutions can best fit your needs, visit us at Stand 4B30 or visit www.digecor.com
About HAECO Americas
A wholly-owned subsidiary of the HAECO Group, HAECO Americas (formerly TIMCO Aviation Services) supports global aircraft operators and owners with comprehensive aircraft care services including base maintenance from two multi-hangar locations and engine MRO support in the U.S. The company's HAECO Cabin Solutions division provides interiors design, engineering, certification and cabin reconfiguration services, as well as manufactured products including passenger seating, structures, galleys and lavatories. Visit us at Stand 5D10 or HAECO Americas' website: www.haeco.aero