Acro Aircraft Seating are pleased to announce that its Series 3 ST seat has been selected by Viva Air, the leading group of low-cost airlines in Latin America, for their new 50 A320 to modernize its fleet. The 188Y passenger configuration will be a first for the Series 3 ST on linefit Airbus A320 aircraft.
The new A320's will be operated by VivaColombia and Viva Air Peru, enabling both airlines to update their fleets and capture growth opportunities across Latin America. Deliveries will commence in Q3 or Q4 2018.
"We are very excited to have selected these seats, which will allow us to bring even lower fares to our customers by adding eight seats per plane whilst maintaining the high levels of comfort. This is a good start for our journey to modernize and transform our fleet to continue developing the low cost model throughout Latin America", said Stephen Rapp Commercial Vice President.
Alan McInnes, Senior Sales Vice President of Acro said "We are delighted that Viva Air are our first customer in South America. The Series 3 ST, continues to attract new customers as it delivers exceptional comfort and an extremely low cost of ownership for the hard working fleet of an LCC operator. We will be unveiling some new enhancements to the range at Hamburg and highlighting the economic benefits of the new 188Y A320 HIC compliant LOPA."
Acro are 'perfecting comfort for passengers' at Aircraft Interiors Expo in Hamburg 10th to 12th April 2018, Hall 6 Stand 6B30.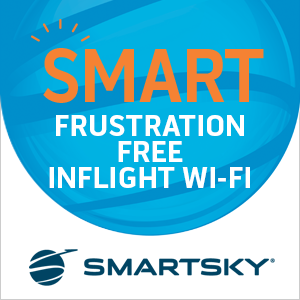 About Acro
Acro Aircraft Seating is a UK based manufacturer of passenger seats for commercial aircraft. Founded in 2007, Acro has designed, certified and manufactured over 100,000 seats for more than 500 aircraft, with installations on Boeing, Airbus, Saab, Fokker and ATR aircraft. The company has enjoyed more than 100% growth year on year for the last four years and has won numerous awards for its products and business performance. Acro currently serves more than 35 airlines throughout the world and are an approved supplier to Airbus.
About Viva Air
Viva Air is a Panamanian headquartered group, created by Irelandia Aviation, the world's premier low-cost airline developer, led by Declan Ryan and his team, one of the founders of Ryanair. Irelandia has successfully developed 6 LCC's around the world, namely Ryanair, Allegiant, Tigerair, Viva Aerobus, VivaColombia and Viva Air Peru, which have a combined fleet of over 420 aircraft and have carried more than 1 billion passengers to date.