During Aircraft Interiors Expo, Thales and Singapore Airlines strengthen their partnership by announcing the selection of Thales FlytCARE services for the carrier's medium-haul A350 XWB fleet.
Recognised for its high standards of service and cabin experience, Singapore Airlines achieves its vision of quality passenger comfort by providing an in-flight experience that exceeds passenger expectations. With Thales FlytCARE services, Singapore Airlines further demonstrates their trust in Thales' commitment to make the travel experience more enjoyable for all passengers.
Singapore Airlines previously selected Thales' state of the art AVANT IFE system and Ka-band connectivity solution on its fleet of A350 XWB aircraft configured for medium-haul operations. The pairing of global Ka-band connectivity and Thales's latest IFE innovations provides unique services that transform passenger experiences wherever they fly.
Through the FlytCARE agreement, Thales will service and support the in-flight entertainment and connectivity systems providing the highest industry standards. This turn-key maintenance program guarantees exceptional services across the airline's fleet of medium-haul A350 aircraft, enabling Singapore Airlines to focus on core business activities.
Additionally, Thales has entered into an agreement with Singapore Airlines Engineering Company (SIAEC) whose experts will be dispatched to board the plane and service the equipment as soon as it touches down at Changi airport. This further demonstrates Thales' commitment to strengthen its collaboration with Singaporean industry partners.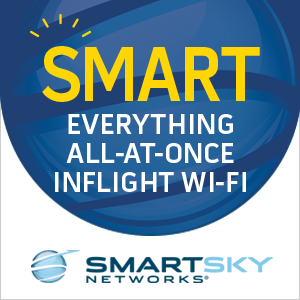 Thales has established strong roots in Singapore over the past four decades with a workforce of 700 dedicated employees across the Aerospace, Defence, Security and Ground Transportation businesses. The avionics Singapore Customer Support Centre (CSC) provides repair, supply chain and engineering activities to customers across Asia-Pacific and is fully-equipped to support Singapore Airlines by maintaining aircraft equipment while maximising efficiency.
About Thales
Thales is a global technology leader for the Aerospace, Transport, Defence and Security markets. With 64,000 employees in 56 countries, Thales reported sales of €14.9 billion in 2016. With over 25,000 engineers and researchers, Thales has a unique capability to design and deploy equipment, systems, and services to meet the most complex security requirements. Its exceptional international footprint