Farelogix announced today that Delta Air Lines is the launch customer for the new FLX Availability Calculator – a next generation, highly performant and purpose-built 'single point of truth' availability calculation engine.
Infinitely scalable, transacting over 250,000 TVLs (flight segments) per second on a single commodity server, the FLX Availability Calculator is in a class of its own, and is anticipated to save airlines like Delta millions in legacy hardware and transactions costs.
Like other Farelogix offer engines, the FLX Availability Calculator is hosted and managed by the airline and integrated into its own technology stack to provide the airline with complete control over its proprietary rules and availability calculation logic.
This new availability engine developed by Farelogix was commissioned into production by Delta at the end of 2017 and is processing all seamless availability requests from GDSs and partners. The feature-rich engine includes the same comprehensive rules-engine (FLX Rules and Offer Designer) delivered with the FLX Merchandise engine from Farelogix, which is also used by Delta and many other airlines worldwide.
The Cascading Availability module developed by Farelogix is also in production with Delta for all the airline's code-share partners, such as Aeromexico, Air France, and KLM. Designed for high transaction volumes, the FLX Availability Calculator supports large date range and NDC affinity search, and comes with the optional FLX Schedule Builder engine for off-host dynamic connection-building, with which airlines can optimize schedules by channel and even further improve end-to-end transaction time.
"Enabling airlines to become the single source of truth for their offer creation and delivery is core to Farelogix, and is reflected in all our airline product offerings," says Jim Davidson, CEO of Farelogix.  "Our entire suite of offer engines included in our Airline Commerce Gateway platform have been designed for speed, scalability, and the lowest possible cost of ownership. We believe speed, performance, and scalability should cost less, not more. This is the new standard. It makes it possible for airlines to service massive search volumes accurately and cost effectively, which is essential in today's world of dynamic offers, NDC, meta searches, and the continuing rise of mobile engagement."
"Not many people may think of Farelogix when it comes to off-PSS availability calculation, but they soon will," says Davidson. "Delta may be the first airline to implement the FLX Availability Calculator, but another five airlines are currently scheduled for production by the middle of 2018."
The offer engines included in the Airline Commerce Gateway – FLX Availability Calculator, FLX Schedule Builder, FLX Merchandise, and FLX Shop & Price – are all built with access to a very sophisticated common rules engine, and even more importantly, have the ability to inject decision support data derived using AI and machine learning.  This "future-proof" technology architecture approach enables airlines to efficiently manage high-volume dynamic offer creation without cache, hardcoding or expensive upgrades, regardless of the volume demand, search trends, or airline product differentiation requirements.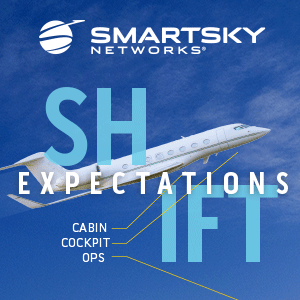 About Farelogix
Farelogix is a recognized leader and innovator in the travel industry. Its groundbreaking technology is modernizing the airline commerce and distribution landscape, and is used by several of the world's leading airlines. The company's flagship Airline Commerce Gateway is a technology platform comprised of fully integrated and optimized components for airline-controlled distribution, shopping, pricing, merchandising, and retailing across channels. Recognized for its pioneering role in creating the distribution innovation known today as NDC, Farelogix now provides NDC (Level 3 certified) distribution for more than 20 airlines with connectivity to 10 major PSS systems. The company's "Offer and Delivery Engines" (shopping/pricing, merchandising, availability calculation, schedule building, and NDC API) enable airlines to create, control, and deliver their offers independent of their PSS or GDS. These engines also represent the industry's only shopping and merchandising suite designed for extreme high volume searching with infinite scalability in alignment with the NDC vision. Farelogix is headquartered in Miami, Florida, with offices in Toronto, Canada; and Dubai, United Arab Emirates. For additional information, visit farelogix.com.
Featured image credited to istock.com/JakeOlimb