Has Optimares truly developed the world's most space-efficient business class while still enabling direct aisle access for every passenger? The Italian premium seatmaker thinks it has with its new Aria product, thanks to the "shared aisle access", a new frontier for space efficiency. And, at least on a trade show floor, it's really very good in the flesh.
The concept is one of those genius why-hasn't-it-been-done before questions. Aisle-side seats are set alternately back-to-back and toe-to-toe, but between the toe-to-toe pairs is a gangway cutout allowing access to both of the window pairs, also back-to-back.
The immediate question that sprang to my mind when seeing the back-to-back seats, of course, was "how have you made it stable". After the American Airlines Concept D 'rocking chairs', it's something that gives many a frequent flyer pause.
The answer, according to director of marketing and sales Marco Tonucci: "We used carbon fibre in the entire thing. We haven't used pallets — it's not palletised, it's plinths only around the furniture. The way we certify our seat is what solves that problem. The seat structure itself is 16G, and that's fixed to the floor and it stays there, and it can't be customised. All the furniture that's built around it is 9G, and it can be very easily removed and customised. Everything that is not structural — all the design elements — are one piece of carbon fibre."
Even with a good pinch of tradeshow demo model salt, the tried and tested "sit in it and jiggle about" test suggests Optimares knows what it's doing here: the seat was really solid.
After a furtive flick through some iPad snaps together at previous events, Tonucci was clearly proud to unveil Optimares' latest product when we spoke at the Aircraft Interiors Expo last week in Hamburg, walking around and sitting in the delightfully orange concept, clad in Poltrona Frau leather and altogether feeling a little bit like I was in some sort of luxury Transformer, not least thanks to the Hermes orange, sportscar angles — and the myriad storage spaces and slots Optimares wants to offer.
Your large-footed journalist also appreciated the space carved out underneath the base of the footwells to allow less dainty-toed travellers to easily slip through.
I'm not going to spend much time delving deeply into the upper section design, since Optimares' model is to first certify the base seat and then customise the branding for its customers — which naturally restricts them to smaller, more boutique carriers. "Our target is either subfleets or niche airlines," Tonucci tells me, "otherwise we have to change our business model. We'd have to grow and we couldn't be customised."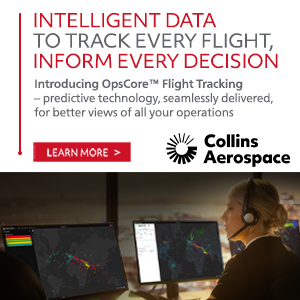 The Italian seatmaker has form here: recall the "courtesy aisle access" idea that it created for Hawaiian Airlines' current widebody premium product, a customisation of the Maxima line. While the reviews of some of the seat's functionality haven't been universally popular (that pop-out iPad holder seems a bit of a nightmare), Hawaiian's seat carved out a niche and made its larger competitors sit up, take notice, and send flatbeds to the islands.
And as for that "densest in the business" question? Optimares' claims that, between doors one and two of every currently produced widebody, it is the most dense (though it ties with Zodiac's Optima with 32 seats on the Boeing 787-9 and 34 on an A330-300). A Boeing 787-8 will fit 24, compared with 22 Optima places. A 787-10: 48 Arias, versus 44 Zodiac Cirrus NG or Recaro CL6710. Two more seats than anyone else on a 777-9 or either the A350-900 or -1000.
The one thing that's missing, to my mind: something to make the aisle-adjacent seats desirable. It strikes me that the two adjacent side tables above the footrests there, which nobody needs to squeeze past, could be turned into something that really uses storage and features to win the zero-sum game that this, and every staggered seat, needs to think about.
Related Articles: