Regulators should look to the aviation sector and apply air traffic control-style rules to the global space industry, to ensure that it grows sustainably and to reduce the risk of satellites colliding and contributing to rising levels of space debris, according to the founder of low Earth orbit (LEO) satellite start-up OneWeb.
In an interview with RGN, Greg Wyler flagged "the potential overlap of constellations" as being "the biggest problem" facing satellite operators today – a problem he says could be "solved" through the introduction of global regulations that mimic the rules governing the spacing between commercial aircraft.
"There are no such regulations for spacecraft, so literally anyone could put their spacecraft in your route," says Wyler, adding that if satellites collide not only could it put them out of action, but it could also result in even more space junk orbiting the Earth.
"Governments are talking about it but they're not doing anything. It's a known, large-scale problem – space is not owned by anybody," says Wyler. "There are massive negative implications of overlapping satellites, and I fear that governments will merely be reactive after a constellation collision."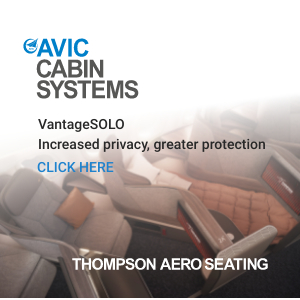 Wyler believes that when examining the issue of space debris, governments "should look to aviation air traffic control and the spacing between aircraft as a great model for how to deal with constellation collisions".
According to the European Space Agency (ESA), there are roughly 750,000 pieces of "dangerous debris" orbiting the Earth.
After last year's 7th European Conference on Space Debris, the ESA said there was an "urgent need for coordinated international action to ensure the long-term sustainability of spaceflight", and that this need was now greater than ever because of plans for "mega-constellations of thousands of satellites in low orbit".
In a statement released after the event last April, Holger Krag, head of the ESA's Space Debris Office, said: "Fast and reliable implementation of mitigation measures for all missions and a change in the operational paradigm to consider space-object disposal as an important part of the overall mission are essential to contain the growth of the space debris population and to preserve space for future generations.
"The conference demonstrated that the technology is available and the need is understood everywhere. However, implementation of these countermeasures is still a challenge, and this has the utmost importance in view of plans to deploy constellations of hundreds of satellites in space."
As the founder of a company that plans to launch around 900 satellites into low Earth orbit, it is unsurprising that Wyler is concerned about this issue.
OneWeb's primary mission is to make terrestrial broadband access available and affordable to everyone in the world by 2027. However, the company also plans to make some of its satellite capacity available for the inflight connectivity market from 2020.
"OneWeb is not building a system for inflight connectivity, we're building a system to bridge the digital divide. It just so happens that when you build a system at this scale, it can be used for inflight connectivity," says Wyler.
"If we can devote capacity to aircraft in a way that won't take away from bridging the digital divide, that's a good thing to do."
Wyler is predicting "a sea change" in the inflight connectivity experience when OneWeb's satellites come on stream, pointing to the lower latency associated with LEO satellites compared to their geostationary counterparts.
"This will be the best [inflight] Internet experience that people have ever had," he promises.
Related Articles: