One of the themes making a big impression at this year's Aircraft Interiors Expo is the growing importance of industrial design to the aviation industry. Whether it's branded cabins in the pointy end, signature headrests in economy, or everything in between, airlines have their eyes firmly set on branding the cabin and making it theirs — and so do their suppliers.
Gone are the days when four major airlines chose the same seats and just fiddled around with the fabric colours and armrest caps. (In fairness, those days aren't that far gone: 2016, when American Airlines became the third US carrier to retrofit its Boeing 757-200 aircraft with Rockwell Collins Diamond seats with only the very lightest of branding touches.)
Design houses small and large offer a variety of services to airlines, from concept to finishing, but seatmakers too are getting in the act. Mirus, best known for its Hawk seat for AirAsia, has recently created its own in order both to bring design into the company and to provide expertise to its customers.
"The biggest change this year is that we've launched our own internal industrial design team, which we've branded as RWorks," Mirus chief executive officer Phil Hall tells Runway Girl Network. "That's to really allow the business to breathe creativity. What that does is encapsulates both new product development and existing product expandability, embedding brand embodiment into the whole."
As part of the launch, RWorks has used a trio of what are essentially moodboards to create three new seating styling options on the extended Hawk platform intended to spur airline thinking about design.
Eastern brings a jade-and-tan textured, geometric palette that is laser-burned onto the fabric and somehow feels both fresh and reminiscent (and a little tiny bit like a future Changi Airport carpet, which is one hundred percent a good thing).
Nordic brings ice hues and a Scandi Modern aesthetic to create a deeply cool and rather crisp seat, textured on a bias to really catch the eye.
Stateside manages both to be unapologetically red, white and blue but also be something much more mature and interesting than the seat equivalent of American flag underpants.
"We're trying to do new stuff, trying to keep innovating," Hall says. "It's not 'any colour as long as it's black'. Rworks is a logical extension of what we do as a seat manufacturer. It's the front end, it's a value-add service, which is outwardly to our customers and internally to us as a company."
Clearly, RWorks can get involved at any time during the process with an airline customer, or indeed their design house partners.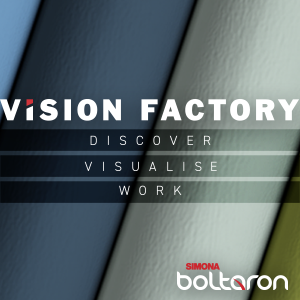 But having a kind of internal design consultancy can also help make sure that Mirus and its prospective customer are talking the same language: an engineer-to-designer-to-client trilingual translator, if you will.
"By having that control," Hall continues, "we can ensure that it's aligned and harmonised into the design process, and we're not going to try to design something that's impossible to manufacture. It's part of our closed loop product design cycle and getting that design cycle as short and efficient as possible.
The seats are provocative statement pieces, and it's unlikely that any of them will ever fly. But Mirus is to be praised for creating capacity to start this kind of conversation with airlines — particularly since thermoplastics supplier Boltaron told RGN earlier in the day that some seventy percent of airline orders for their products are either for a light grey or dark grey. (Bone, eggshell, pale nimbus… it all feels like a scene out of American Psycho.)
Other seatmakers, too, are getting into the act, with fabrics and styling continuing to develop — though often not in quite as striking a way as Mirus. And of course there are good reasons why beige and light gray seats work from a dirt and wear point of view. But with the advances in thermoplastics, it's well beyond time that a lack of expansive beige surfaces right in the eyeline started flowing throughout the aircraft.
Related Articles: