Wet-lease operator Hi Fly's two Airbus A380s – the first of the type arriving into the aftermarket – will fly for first-tier legacy carriers, largely over the Atlantic, when they enter into service this year and next. The aircraft will lose their premium economy seating, but retain the Singapore Airlines connectivity, first class suites, economy class seats — and the Koito business class seats.
The airline's president, Paulo Mirpuri, tells Runway Girl Network that the entry into service for the former 9V-SKA, the first A380 delivered to an airline, is expected in mid-June. The second, -SKB, will arrive "in the second quarter of next year".
Inside, the configuration seems to be returning to the original, as-delivered Singapore Airlines configuration. The 36 premium economy seats behind doors 2 on the main deck are to be removed, to be replaced by 66 economy seats that will make up a total of 399 in a 3-4-3 layout downstairs and 2-4-2 configuration upstairs.
The twelve first class seats, like the rest of the interior, will be refurbished, and will see new trim and fabrics that Mirpuri calls "brand differentiation". Upstairs, the sixty business class seats in their 1-2-1 configuration will remain the Koito product, which is allowed to fly for a further three years after Koito's falsification of certification data under an Airworthiness Directive, in Hi Fly's case issued by EASA.
"As you know, Koito is part of the Mitsubishi Group, and even if they are not in operation any more, the support is quite good and the seats are quite good," Mirpuri tells RGN. "These seats are in use until August 2021. It's not an exemption for Singapore Airlines, it's a worldwide AD. We did not change the seats, because actually the seats are really, really good. They are pretty large, pretty reliable, pretty comfortable, so we thought it would be a mistake to replace them by not-so-good seats before 2021. In 2021 we will have to replace the seats — that we have not decided."
Mirpuri confirmed to RGN that Hi Fly is retaining the inflight connectivity system fitted on the two aircraft, and while the hardware will remain the same, software updates are being carried out before redelivery to the airline. The Hi Fly executive told RGN that the system is Panasonic GCS, but we now understand it is L-band SwiftBroadband-supported. Doric, which leased the aircraft to Hi Fly, says SITAONAIR is the service provider, and it is up to Hi Fly if it wants to activate the service.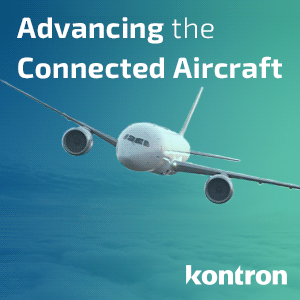 Singapore Airlines' MRO operation is carrying out both base maintenance for the fleet and the initial conversion to Hi Fly's specifications. Apart from switching out premium economy, Mirpuri says, "we did the brand differentiation, but otherwise it's the same type of seats. It's a very highly specified aircraft, very comfortable aircraft, very nice experience for passengers."
Line maintenance will be carried out by Hi Fly's sister company, MESA, in Lisbon and at its facility in Beja, south-central Portugal, and the leases will be fully wet: not dry, not damp, Mirpuri says.
Mirpuri expects the first two aircraft "to serve mainly first-rank and legacy carriers. Unlike some of the news that was around, it's not going to be used on hajj flights. It's going to legacy carriers and the main markets are between Europe and the United States."
Notably, Mirpuri says, the fully wetleased aircraft will operate between major airports, largely on existing A380 routes, either as supplemental or replacement capacity. "We are having actually significantly more demand than what we were initially expecting for these first aircraft. We will operate the aircraft on relatively medium-term contracts, like simple routes between Europe and the United States, and these will be typically one year, two year contracts initially."
Some of those carriers already operate A380s, Mirpuri says. "The reason they need extra capacity is either to meet seasonal demand, or during the low season to cover the maintenance downtime of their own A380 fleet. Other than Emirates, which owns a lot of them, all other carriers have relatively small numbers of the A380. Those are the ones that are showing more interest because they have small fleets. When they send their aircraft into maintenance, an A380 you can only replace by another A380 because of the very large capacity, passenger experience, et cetera."
Mirpuri calls that the "core market", noting that this kind of service was what Hi Fly planned since entering the very large widebody market.
"On the other hand, surprisingly for us, there are other carriers that do not operate A380s, that are normal widebody operators," Mirpuri notes. "They have been asking us to consider operating for them on trunk routes where they are having problems with slots and access to airports, so they cannot add extra flights but they have the traffic and they would like to move that with bigger capacity aircraft."
While Mirpuri wouldn't be drawn on details of the airlines or routes currently planned, throughout the conversation he was upbeat — even ebullient — about the prospects for the superjumbos. Hi Fly has played a remarkably important role in the recent operations of a number of airlines, major and minor, and the question we're left asking is this: are there more secondhand A380s on the way for Hi Fly?
Related Articles: