The Court of Justice of the European Union announced this week that German leisure airline TUIfly will be responsible for paying compensation to passengers affected by labor actions which took place in October of 2016, in a ruling that leaves open questions for airlines and passengers alike. It may result in a dramatic rise in compensation claims and a shift in power between airlines and labor unions.
At the heart of the matter is a dispute between TUIfly's crew and management in October 2016, over an announced restructuring which resulted in informal labor action with 89% of flight crew and up to 62% of cabin crew calling in sick until staff and management reached an agreement.
During this time, the airline was forced to cancel and delay flights for three hours or longer, and might have had to compensate passengers as much as 600 Euros each, as stipulated by regulation EC 216/2004.
But there is an exception to the regulation that airlines are not responsible for compensation under "extraordinary circumstances" outside of their control. TUIfly claimed this exception and the Court ruled that this exception did not apply.
"[T]he spontaneous absence of a significant part of the flight staff (in the form of a 'wildcat strike' such as that in question), which stems from the surprise announcement by an operating air carrier of a restructuring of the undertaking, following a call relayed not by the representatives of the workers of the undertaking but spontaneously by the workers themselves who placed themselves on sick leave, does not fall within the concept of 'extraordinary circumstances'," the Court found.
For passengers affected by airline/labor conflicts in Europe, this should be a big win. But the ruling also opens up possibilities that future compensation claims will be tied up in court. Depending on interpretation, what lies within an airline's control is now more contentious.
While "wild cat" strikes are considered legal labor actions in Germany, they are not recognized as formal labor actions universally among EU member states. The court decided not to distinguish between them.
Making a distinction between strikes which, under applicable national law, are legal from those which are not in order to determine whether they should be classified as 'extraordinary circumstances' within the meaning of the regulation on air passenger rights would make the right to compensation of passengers dependent on the social legislation specific to each Member State, which would undermine the objectives of that regulation which are to ensure a high level of passenger protection as well as equivalent conditions for the exercise of the activities of the air carriers on the territory of the European Union.
Requiring an airline to pay compensation because it reached an agreement with workers will raise questions on whether airlines will also owe compensation for formal strike actions that the airline is later able to resolve the dispute through negotiations.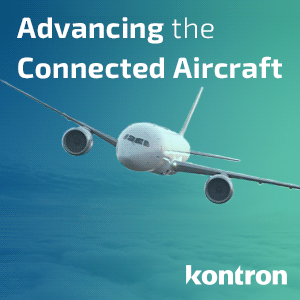 A test case for the implications of this finding is imminent. Air France faces announced labor action by several of its staff unions on 23 and 24 April. The airline has forwarded passengers of possible impact to operations, though it is too early for the airline to predict to what extent. Air France has posted an information page for passengers and is allowing passengers to rebook or postpone their flights in anticipation of disruption.
There is speculation that the airline may face thousands of claims as a result of this ruling, though the formal labor action in this case might be interpreted as "exceptional circumstances" under EC216/2004. Also, because EC216/2004 references the Montreal Convention in the exceptions to compensation, including strikes, airlines may challenge the Court's decision in future.
Airlines for Europe, the association which advocates in Brussels on behalf of Europe's largest carriers declined to comment on the ruling when asked.
Related Articles: