Swiss airline Edelweiss, an affiliate of SWISS International Air Lines, has integrated Media Carrier's Media Box in its digital in-flight entertainment programme.
After Lufthansa, Austrian Airlines, SWISS, Eurowings and Air Dolomiti, the leading Swiss leisure travel airline is the sixth Lufthansa Group carrier to use the innovative e-paper library of the Munich-based IT and digital media distribution company Media Carrier.
Edelweiss passengers can now choose from a selection of more than 500 high-quality Swiss and international newspapers and magazines to curate their personal digital library for the holidays. The Swiss airline is the 15th airline to have opted for Media Carrier's comprehensive content service offering.
"We are delighted that, with Edelweiss, another top airline demonstrates its trust in us and integrates the Media Box in its service offering. Alongside hotels, airlines are a particularly interesting customer segment in the tourism sector as an industry that is a very important market for us," says Philipp J. Jacke, managing director at Media Carrier.
"Digital tools such as our media library enable airlines to provide a first-class service to their passengers, in a competitive environment where passengers actually expect this kind of service. When it comes to offering modern service features, there's no way round working with digital tools as they also contribute considerably to increasing customer satisfaction," he adds.
Media Carrier's digital media library can be used on any web-enabled device, without having to install an app or register and provide personal data. Edelweiss passengers are provided with different touchpoints that enable them to put together their digital holiday reading selection: For instance, seven days prior to departure, passengers are sent a pre-flight services email that, together with flight info, includes details about how to access their Media Box. They can then choose and download their personal reading selection from a range of more than 500 Swiss and international newspapers and magazines. Depending on the booking class, a certain number of free-of-charge downloads are available. The chosen digital publications are provided in PDF format and can be read at passengers' holiday destinations without any restrictions.
"Digital content consumption is not only relevant for business travellers but also needs to be part of the infotainment programme of any high-class leisure travel airline. Alongside offering attractive flight times, comfortable seats or first-class catering, flying comfortably into your holidays at Edelweiss also includes a comprehensive digital entertainment offering that is tailored to our guests' needs. In Media Carrier, we have found a renowned IT and digital media distribution company that – through its Media Box – can further improve the service we provide," says Rahel Ammon from Edelweiss.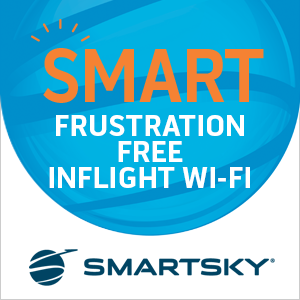 About Media Carrier     
Media Carrier GmbH was established in 2011 as a subsidiary of the Munich-based MELO Group, whose central divisions are built on the two pillars media and logistics. The company specialises in the marketing and distribution of digital content. Through its digital media library Media Box, Media Carrier supplies the travel industry with e-papers. Customers using the e-paper library as part of their service offering include about 1,200 hotels worldwide as well as leading airlines, such as the Lufthansa Group (Lufthansa, Austrian Airlines, SWISS, Eurowings, Air Dolomiti, Edelweiss or Virgin Atlantic.
About Edelweiss
Edelweiss is Switzerland's leading leisure travel airline, operating from its hub at Zurich International Airport. As an affiliate of Swiss International Air Lines and a member of the Lufthansa group, it flies to 68 destinations in 33 countries.
Featured image credited to istock.com/JakeOlimb