London based creative firm, New Territory, are pleased to release details of the new business class seat they have designed for Aeromexico.
Working collaboratively with Rockwell Collins, the renowned London-based designers have redesigned their existing MiQ module, adding a new feeling of space and atmosphere to the short/mid-haul passenger experience.
The seats will be installed across Aeromexico's extensive new fleet of Boeing 737 MAX aircraft, due to begin service in March, bringing with them an extension of the carrier's brand DNA.  Lighting, a future-proof customisable design and added comfort are key features of the new seat, providing premium at-seat ambience and visual coherency throughout the business class cabin.
The new designs are a continuation of New Territory's previous work for Aeromexico, helping to revamp their long-haul, Boeing 787-9 cabins through the design of seats, lighting on-board product and a new social space.
Aeromexico have also purchased 60 of the two-class configuration, narrow body Boeing 737 MAX aircraft, with an option to buy 30 more. This means that New Territory's seat designs will form the basis of the business class cabin across Mexico's global airline's entire fleet. The current MiQ seats have been in service for the last year and are used across a number of different airline interiors, with the new upgrades owned by Aeromexico and licensed by Rockwell Collins.
A notable benefit of the upgraded MiQ seat is the re-balancing of the seat back zones – particularly the monitor bezel, magazine pockets and upper shroud which surrounds the IFE screen – all of which can be customised and replaced when necessary or in one with future cabin refreshes. This means that the overall feeling and experience of the cabin can be altered to align with specific brand positioning requirements.
Luke Miles, Co-Founder & Creative Director at New Territory commented, "We approached the brief with a more contemporary design language, further highlighting the obvious benefits of the existing MiQ module. Through working with Rockwell Collins, our aim was to develop and add consistency to the existing mechanical package through a host of subtle but impactful additions and changes."
New Features of the MiQ Seat
Layering of customisable parts around IFE zone and magazine pocket
Considered lighting effects added to footrest, tablet holder, magazine pocket, phone charger, and holder for personal effects to bring added functionality to the experience
Larger cocktail table with food tray, which now includes an in-built tablet holder
Seats width increased with ergonomics of seat back foams adjusted to improve comfort
Hugo Jamson, Creative Director at New Territory commented, "Adding value to a short haul experience was a different kind of challenge that we absolutely cherished because it meant we had to take a more pragmatic view of the on-board experience. The ways in which we installed lighting systems were crucial in adding this value because they provide a much clearer sense of personal space for the passenger. In essence, the lighting makes you feel that the back of the seat in front of you is part of your own seating area, and when added to the widening of the seat and its new features, you're left with a more comfortable experience and an increase in perceived value. We're delighted with the results and truly feel that our work with Rockwell Collins has created an ownable piece of design for Aeromexico."
Antonio Fernandez, SVP Product On Board commented, "Our fleet of Dreamliner interiors marked a turning point for the brand. Working with New Territory on the 737 MAX fleet has helped to strengthen that position and allowed us to continue to bring new experiences to our passengers. This collaboration has been fundamental in the development of our business class offering. The challenge was to embed Aeromexico's brand values throughout our new fleet of short-haul aircraft whilst ensuring a premium and seamless passenger experience and we're delighted with the result."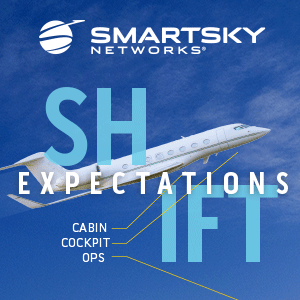 About New Territory
New Territory is a London based creative practice working across mobility, industrial design, hospitality and brand. With an emphasis on envisioning more authentic futures for their clients, New Territory's mission is based on the philosophy that 'it's no longer enough to just make better things, we have to make things better'. By working at both an internal and external level with brands through a research and development driven design approach, they aim to evolve not only the organisations output, but also its fundamental outlook. (www.newterritory.io)
About Aeromexico
Grupo Aeromexico, S.A.B. de C.V. is a holding company whose subsidiaries are engaged in commercial aviation in Mexico and the promotion of passenger loyalty programs. Aeromexico, Mexico´s global airline, operates more than 600 daily flights and its main hub is in Terminal 2 at the Mexico City International Airport. Its destinations network features more than 90 cities on three continents, including 44 destinations in Mexico, 22 in the United States, 15 in Latin America, 4 in Canada, 4 in Europe, and 3 in Asia.
The Group's operating fleet of more than 130 aircraft is comprised of Boeing 787 and 737 jet airliners and next generation Embraer 170 and 190 models. In 2012, the airline announced the most significant investment strategy in aviation history in Mexico, to purchase 100 Boeing aircraft including 90 MAX B737 jet airliners and 10 B787-9 Dreamliner's.
As a founding member of the SkyTeam airline alliance, Aeromexico offers customers more than 1,000 destinations in 177 countries served by the 20 SkyTeam airline partners rewarding passengers with benefits including access to 672 premium airport lounges around the world. Aeromexico also offers travel on its codeshare partner flights with Delta Air Lines, Alaska Airlines, Avianca, Copa Airlines and WestJet, with extensive connectivity in countries like the United States, Brazil, Canada, Colombia and Peru.  www.aeromexico.comwww.skyteam.com