Panasonic Avionics Corporation (Panasonic) has today announced an agreement with EGYPTAIR to provide inflight entertainment and connectivity (IFEC) systems for six Boeing 787-9 aircraft.
Panasonic's eX3 inflight entertainment solution features the industry's largest selection of options including HD monitors, capacitive touch handsets, in-seat power, and ensures a premium experience in every cabin class.
Hideo Nakano, Chief Executive Officer of Panasonic Avionics Corporation, says: "We are honored to partner with EGYPTAIR to install inflight entertainment and connectivity across their widebody aircraft.
"The powerful combination of our eX3 IFE system with our global, high-speed communications service are designed to meet a wide range of passenger and crew needs, and we look forward to working with EGYPTAIR to help them make the most of their passenger experience investment."
Safwat Musallam, Chairman, and CEO, EGYPTAIR Holding Company, says: "High-quality inflight Wi-Fi is changing the way people think about flying and how they spend their time in the air. Accordingly, in addition to our fleet upgrading strategy implemented, we needed a solution not only capable of providing a reliable system, but also a truly immersive inflight experience to our passengers."
He added: "With this additional support of Panasonic Avionics, we will continue to offer the seamless flight experience to our valued passengers, as we are looking forward to continuing strengthening this relationship with Panasonic Avionics."
The agreement will see the six Boeing 787-9 aircraft fitted with Panasonic's eX3 IFE system along with inflight connectivity. In Business Class, each seat will feature an 18-inch screen, a video touch handset, a USB jack for high power charging in-seat and a noise cancelling audio jack. In Economy Class, passengers will each have a 12-inch screen and shared access to power outlets. Each aircraft will also be fitted with overhead 16-inch screens throughout each cabin.
Panasonic's eX3 system is capable of delivering more than 700 hours of on-demand audio and video entertainment and offers excellent picture quality with enhanced colour and contrast features. Its inflight connectivity services include high-speed, global Wi-Fi, multiple channels of live television, and the ability to use smart phones to make and receive calls, SMS messages, and emails, and browse online.
EGYPTAIR has also opted for a range of additional software applications across the fleet that include passenger surveys, onboard shopping, 3D moving map and OneMedia –  Panasonic's advertising platform.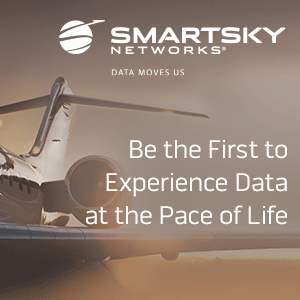 About Panasonic Avionics Corporation
Panasonic Avionics Corporation is the world's leading supplier of inflight entertainment and communication systems. The company's best-in-class solutions, supported by professional maintenance services, fully integrate with the cabin enabling its customers to deliver the ultimate travel experiences with a rich variety of entertainment choices, resulting in improved quality communication systems and solutions, reduced time-to-market and lower overall costs.
Established in 1979, Panasonic Avionics Corporation, a U.S. corporation, is a subsidiary of Panasonic Corporation of North America, the principal North American subsidiary of Panasonic Corporation. Headquartered in Lake Forest, California with over 5,000 employees and operations in 80 global locations, it has delivered over 9,000 IFE systems and 2,000 inflight connectivity solutions to the world's leading airlines.
For additional information, please visit www.panasonic.aero
About EGYPTAIR
EGYPTAIR is the world-renowned national airline of Egypt, based in the cosmopolitan city of Cairo. Through a royal decree issued, it was officially declared on the 7th of May 1932 as the first airline in the Middle East and Africa and the seventh in the world to join IATA, started operating its flights in 1933. Over the years, EGYPTAIR became a valued brand.
Over 85 years of service, EGYPTAIR has experienced a significant growth. In July 2002, the company became a Holding Company with nine subsidiaries. They all play complementary roles in the service of the air transport industry. EGYPTAIR owns a modern fleet, which comprises 69 aircraft of different types.