The LSG Group proudly presents its new expert brand for packaged products and convenience food solutions for airline, train and retail customers: Evertaste. The unveiling took place this morning at the World Travel Catering & Onboard Services Expo (WTCE) in Hamburg.
With its full range of ready-to-eat products (covering bakery products, hot meals, pre-packaged salads, boxed meals, desserts, snacks, sandwiches and wraps), Evertaste offers creative food solutions made under the highest global quality standards in any temperature range. Through its expertise in product creation, state-of-the-art manufacturing, supply-chain management and product brokerage and licensing, the company transforms ideas into smart and tasty food offerings. Evertaste makes convenience food better for everyone.
"The market potential for packaged products is enormous," said LSG Group's CEO Erdmann Rauer. "By applying our vast experience in the production of convenience food, food components and concepts, we are confident that we can take part in the worldwide growth of this segment. Therefore, we have defined this business as being core and a key pillar of our strategy. The launch of Evertaste clearly underlines our strong commitment to investing in this market segment."
The current brand names and legal entities within the LSG Group that cover the packaged-products segment, such as Starfood, Oakfield Farms and Constance Food Group, will be gradually replaced by Evertaste.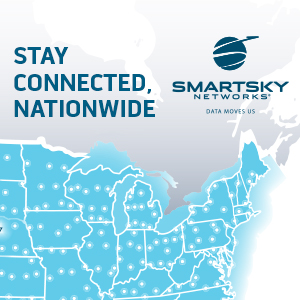 Evertaste is one of the four expert brands belonging to the LSG Group, each having its own offering and individual competencies. The other three are LSG Sky Chefs (catering and hospitality), Retail inMotion (onboard retail) and SPIRIANT (onboard equipment and equipment logistics).
The LSG Group is the world's leading provider of end-to-end on-board products and services. These include catering, on-board retail and entertainment, on-board equipment and logistics, consulting and lounge services. The company's dedication to culinary excellence and expertise in logistics has led to its successful entry into the convenience retail and train services markets. Its catering activities are marketed under the "LSG Sky Chefs" brand name, through which it delivers 696 million meals a year and is present at 205 airports across the globe. In 2017, the companies belonging to the LSG Group achieved consolidated revenues of € 3.2 billion. www.lsg-group.com