Responding to the growing demand of airlines to increase ancillary revenue, and to enable a new generation of revenue-generating inflight services, Panasonic Avionics (Panasonic) this week announces NEXT Marketplace, their new retail platform for customers of their NEXT and eX3 systems.
NEXT Marketplace provides a complete end-to-end digital retail solution that incorporates an easy and flexible set of shopping channels for passengers, through both seatback screens and mobile devices.  NEXT Marketplace also provides airlines with tools for the creation of dynamic retail offerings and inventory management that can be tailored to a variety of retail models and promotionretailal scenarios.
Panasonic's strategy with NEXT Marketplace is to partner with industry leaders like gategroup, which serves more than 700 million passengers annually with its world-leading retail and catering operations.  gategroup's involvement will include their technology partner Black Swan who will provide their extensive data analytics capabilities, enabling airlines to develop increasingly targeted and effective inflight offerings.
David Bartlett, CTO of Panasonic Avionics says, "There is a vast, untapped opportunity for inflight retail and revenue generation, that will be enabled by our NEXT Marketplace solution."
"Backed by our new NEXT Cloud architecture, and in association with our strategic launch partner gategroup, NEXT Marketplace will set a new standard for dynamic, easy-to-use, and easy-to-manage, inflight shopping and sales."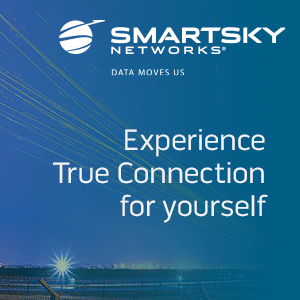 About Panasonic Avionics Corporation
Panasonic Avionics Corporation is the world's leading supplier of inflight entertainment and communication systems. The company's best-in-class solutions, supported by professional maintenance services, fully integrate with the cabin enabling its customers to deliver the ultimate travel experiences with a rich variety of entertainment choices, resulting in improved quality communication systems and solutions, reduced time-to-market and lower overall costs.
Established in 1979, Panasonic Avionics Corporation, a U.S. corporation, is a subsidiary of Panasonic Corporation of North America, the principal North American subsidiary of Panasonic Corporation. Headquartered in Lake Forest, California with over 5,000 employees and operations in 80 global locations, it has delivered over 9,000 IFE systems and 2,000 inflight connectivity solutions to the world's leading airlines. For additional information, please visit www.panasonic.aero
Featured image credited to istock.com/JakeOlimb