easyJet, Europe's leading airline, has joined forces with the UK's biggest charity for girls and young women, Girlguiding, to engage more girls in aviation and to build a foundation for future study and a potential career as a pilot.
The partnership is the first to be announced as part of Girlguiding's biggest ever overhaul of badges and activities which will be revealed in full this summer. As part of this new programme, easyJet is sponsoring a new Aviation badge for Brownies.
To earn the badge, girls will challenge themselves to think of 40 things that fly and put their engineering skills to the test, creating their own aircraft experiments with different building materials, structures and launch techniques.
easyJet is trying to encourage more women to become pilots, aiming for 20% of its new entrant pilots to be female by 2020. The partnership has the potential to introduce 200,000 girls aged seven to ten to aviation and it is estimated that tens of thousands of girls will undertake this badge in its first year.
Girlguiding's Girls' Attitudes Survey found:
Becoming a pilot was named as being a dream job amongst 7-10 year old girls
15% of 7-10 year old girls believe STEM subjects have the image of being more for boys, compared to over half (52%) of 11-21 year old girls
76% of 7-10 year old girls feel encouraged when they see a woman doing a job they want to do
42% (7-10) and 63% (11-21) girls would like to be a leader in their chosen job.
A recent easyJet survey with over 500 pilots found:
Visible role models who featured in childhood, like family members or pilots they met when travelling on holiday, were vital to inspiring young people to consider the career.
Both male and female pilots surveyed agreed that the most effective outreach efforts would be to work with school teachers and youth and community leaders to spread awareness of the career.
The partnership with Girlguiding will extend easyJet's outreach work as part of its Amy Johnson Flying Initiative to a community of nearly half a million girls and young women, with the intention of matching local Girlguiding units with pilot speakers.
Since launching the Initiative in 2015, easyJet pilots including many female pilots, have visited over 140 schools and colleges to raise the profile of the career.
Captain Marnie Munns, lead pilot for easyJet's Amy Johnson Flying Initiative commented:
As part of our Amy Johnson Initiative, we have always believed in the importance of role models, which is why we are really excited about partnering with Girlguiding, to engage with groups of young people in schools and other organisations to inspire and educate them about aviation.

My grandfather was a pilot and my parents were incredibly supportive of my career choices so it is thanks to the roles models I had that I am where I am today.
Captain Kate McWilliams, easyJet pilot and former Brownie commented:
I joined the air cadets when I was 13 where I got plenty of flying experience. However it was a lot later when I imagined a career in commercial aviation as I didn't know any commercial pilots who I could ask for advice. I never even thought it could be an option available to me.

Having been a Brownie myself I am delighted that this new aviation badge will engage girls in the career from an early age. I love being a commercial pilot for easyJet, it's a fantastic career and anyone with an interest should consider it.
Jess Bond, a lead volunteer at Girlguiding commented:
We are incredibly excited to be working with easyJet to empower the next generation of girls and young women to start a career in aviation.

We know from our research that younger girls aspire to all types of careers, including becoming a pilot.  However in reality only 4% of pilots are women. Our partnership will help to tackle the gender stereotypes girls often face as they get older, providing them with relevant skills and building confidence ready for the future to make dream careers become a reality.
Brownie Emma, 9 said:
I'm so excited for the new Aviation badge and to learn more about flying and being a pilot. It's really great that we get to find out about exciting jobs we could do in the future.
easyJet's Amy Johnson Flying Initiative continues to deliver results and is on target to meet its ambitions for 20% of new entrant co-pilots to be female by 2020. Last year the airline revealed that female new entrant co-pilot numbers were up by 48% on the numbers joining the previous year. This takes the proportion of easyJet new entrant female pilots to 13% at a time when newly published research by the International Society of Women Airline Pilots found that just over 4% of the world's airline pilots are female.
Girlguiding's new programme due to be revealed in the summer, will see the biggest ever overhaul of what girls do in Girlguiding,  marking the biggest investment in girls' futures outside of the school system in the UK. Hundreds of thousands of girls will benefit from the revised programme that will equip them with all the skills and experiences they will need to thrive, succeed, make change and be happy in the modern world.
The new Girlguiding badges and activities will centralise around six themes, Skills for my Future, Have Adventures, Be Well, Know Myself, Express Myself and Take Action, expanding girls' choices and equipping them with more skills and knowledge they can utilise now and in the future.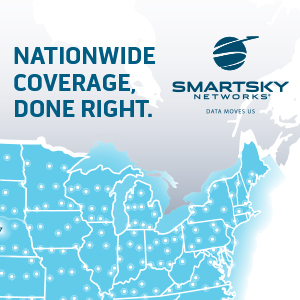 About easyJet
easyJet is Europe's leading airline offering a unique and winning combination of the best route network connecting Europe's primary airports, with great value fares and friendly service.
easyJet flies on more of Europe's most popular routes than any other airline. easyJet carries over 81 million passengers annually, of which more than 13 million are travelling on business. easyJet flies over 280 aircraft on more than 890 routes to over 140 airports across 31 countries. More than 300 million Europeans live within one hour's drive of an easyJet airport.
easyJet aims to be a good corporate citizen, employing people on local contracts in seven countries across Europe in full compliance with national laws and recognising their trade unions. The airline supports a number of local charities and also has a corporate partnership with UNICEF which has raised over £10m for the most vulnerable children since it was established in 2012.
The airline takes sustainability seriously. easyJet invests in the latest technology, operates efficiently and fills most of its seats which means that an easyJet passenger's carbon footprint is 22% less than a passenger on a traditional airline, flying the same aircraft on the same route.
Innovation is in easyJet's DNA – from our launch over 20 years ago when we changed the way people fly to the present day where we lead the industry in digital, web, engineering and operational innovations to make travel more easy and affordable for our passengers.
About Girlguiding
Girlguiding is the leading charity for girls and young women in the UK, with over half a million members. Thanks to the dedication and support of 100,000 amazing volunteers, we are active in every part of the UK, giving girls and young women a space where they can be themselves, have fun, build brilliant friendships, gain valuable life skills and make a positive difference to their lives and their communities. We build girls' confidence and raise their aspirations. We give them the chance to discover their full potential and encourage them to be a powerful force for good. We give them a space to have fun. We run Rainbows (5–7 years), Brownies (7–10 years), Guides (10–14 years) and The Senior Section (14–25 years). Registered Charity No 306016. www.girlguiding.org.uk
Girlguiding has consulted with over 40,000 girls to ensure the new programme will reflect exactly what they want to do. The charity has 5304 units, 13,273 parents and 446 girls signed up to their activity testing pool. 41,914 girls have tried out new proposed activities and given testing feedback.
820 activities and challenges have been created for the new programme and 100% of those activities and challenges went through the rigorous testing process. 86% have been amended following testing feedback, to ensure the girls enjoyment of the activities that will be on offer.