The much awaited refurbishment of the former Dragonair lounge near gate 16 at its Hong Kong International Airport hub opens next month, and Cathay Pacific has released some teaser pictures of The Deck, as it's calling the refreshed space. The Deck will join the Bridge, Cabin, Pier, Wing and Arrivals lounges in HKG, although The Cabin will close on 30 April after The Deck opens.
The decor, apparently, is supposed to be "contemporary living room environment of understated luxury", although I doubt many people have a signature noodle bar in their living rooms. (This is, perhaps, our loss, and something to raise with our real estate agents.)
The feel of The Deck from the images is a combination of the wipe-clean efficiency of The Bridge (the business class lounge at the apex of the Y-shaped terminal) in the more external sections of the lounge, plus the residential feel of Cathay's international business and first class lounge concept in the more interior areas.
There is also, apparently, a quiet zone with Solo chairs — I'm a big fan of these low green sofa-chairs, which independently hit the #LoungeHolyGrail buttons with their work surfaces and power sockets — plus showers.
I love the external wraparound verandah, which remains, but I can't help feel that it looks a little bit too much office cafeteria and not enough "contemporary living room" or "understated luxury".
It's a bit of a shame that I cannot see a single power socket anywhere in the PR snaps, although I imagine that some may be contained within the rather impractical lamp-tables in the "residential" area.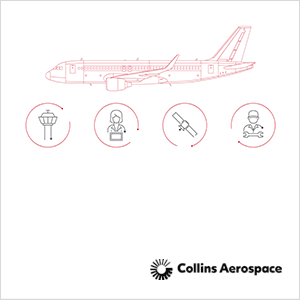 But in a wider context, it's notable that The Deck means that there is no longer a Chinese-market specific Cathay lounge in Hong Kong, which was the role the old Dragonair lounge played. Part of the reason for Cathay's dual brand strategy with Cathay Pacific and Dragon is that its primary market of longhaul non-Chinese connecting traffic wants markedly different things than those Chinese-market passengers connecting into or out of the mainland. That's why Cathay Dragon exists, and it's why I'm surprised not to see a Chinese-market product offering.
Announcing the lounge, Cathay Pacific Chief Customer and Commercial Officer Paul Loo said only, "The Deck builds on the formula that has made our other new lounges around the world so popular with our customers. Investing in experiences that our customers value and consider important is at the heart of our product and service philosophy, and helps us differentiate ourselves from any other airline."
Is Cathay missing out on what looks likely to be the most lucrative market of international travellers? There's certainly a tension between its Hong Kong status in the two decades since the handover and its desire to capture more of that market.
The example I always use of this tension is Cathay's signature dan dan noodles, called dandanmian in their native Sichuan province. Cathay Pacific's version is a mild dish featuring peanut butter as the main flavour. My adventurous but Western palate is something of a fan, especially on a cold day at one of Hong Kong's outstation lounges. But the Sichuan version is incredible: the noodles come instead with a spicy oil-based sauce featuring minced pork and preserved vegetables. Clearly, a Chinese passenger expecting dandanmian and receiving peanut butter soup will not have their expectations met.
At The Deck, Cathay's mention of food options is limited to saying that "passengers who yearn for a taste of Hong Kong can choose from a selection of local classics, including wonton noodles in a hearty broth, fish ball noodles and a variety of dim sum and buns. Ready-to-order Asian delights, such as dan dan noodles and Japanese-style vegetarian noodles, are also available."
No matter how many "Asian delights" there may be, the lack of an equivalent jiăbăn — The Deck in Mandarin — feels like an omission.
Related Articles: