There's a simple straightforward answer as to why a group of women at Pratt & Whitney decided to devote countless hours, combing through decades of company archives, documents, pictures and office memos to tell the story of the role of women in the engine manufacturer's 90-year history.
It was "a labor of love" to create, says Pratt & Whitney engineer and VP Mary Anne Cannon, who spearheaded the effort.
The book is titled, Powering the Eagle…Over 90 Years and Counting: Pratt & Whitney's Inspirational Women.
"Once we came up with the idea, we knew how to pull this story out. It took a lot of work," says Cannon.
Boeing took a similar approach in 2014 with the book, Trailblazers: The Women of The Boeing Company.
"Women were right there in the forefront" of Pratt & Whitney's origins, notes Cannon. "As you pass through the book there were a lot of traditional roles but they were there from the beginning."
In the 1930s, fearless pioneering aviators relied on Pratt & Whitney to power their aircraft. Amelia Earhart, Mae Haizlip, Laura Ingalls, Mary Louise Thaden and Blanche Noyes dazzled the world by racing aircraft powered by Pratt & Whitney.
Jacqueline Cochran, who flew a Twin Wasp-powered Republic fighter, set a woman's speed record in 1937 and later became the first woman pilot in the US Air Force. These women appear at the beginning of the book. Subsequently, women came into Pratt & Whitney in a wide variety of roles, particularly during World War II.
The war years brought significant change to the workforce when women stepped up to replace men who had left to fight in the war. Pratt & Whitney had more than its fair share of "Rosie the riveters", Cannon says, adding that many of them returned to their homes as men returned from the war – a story that was repeated in many industries across the United States.
At the start, "traditional" roles for women at Pratt & Whitney included office and support work, but progressed to apprenticeship programs, instructors, inspectors, skilled machinists and engineers.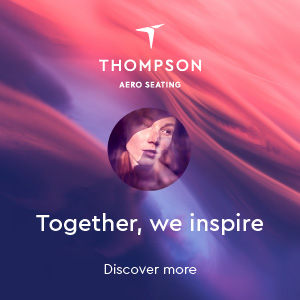 Cannon, who set her sights on becoming an engineer when she was a schoolgirl, has worked at Pratt & Whitney for 29 years. "There are still some biases out there – you still see it," she says. "But I didn't know not to go into engineering. I didn't know there were not a lot of women until I got to school."
Young women today have the advantage of encouragement and wide acceptance into STEM programs in school, and Cannon has been a leader for outreach programs to promote STEM. "They come in and say 'what is this?' They realize it's math and science – they see possibilities. You expose them to it in a framework for some activity that is interesting and fun. They get a sense of accomplishment and their minds change."
Cannon says the women behind the Powering the Eagle book were determined to provide an accurate portrayal of the company, even including a brief passage on a "contest" to determine the prettiest girls at Pratt & Whitney in the 1940s.
Young women today would find the idea cringe worthy. "We debated it," Cannon says. "Everything came directly from the archives. Today we would not do that and it would not be considered the norm."
Cannon, who is the Executive Sponsor of the company's Women's Council, tells young women there is always room for them in aerospace industries.
"I'm just going out there and telling the story," she says. "Any type of diversity aspect, there's a place for you here. I don't think there are any glass ceilings at Pratt & Whitney."
Related Articles: