Inmarsat says two European airlines have agreed to conduct very large-scale flight evaluations of the satellite-based communication solution for air traffic management known as 'Iris', which aims to relieve pressure on congested VHF radio links in Europe.
A key part of the Single European Sky ATM Research (SESAR) project for next-generation air traffic management, Iris is effectively "an app that sits on" Inmarsat's IP-based SwiftBroadband-Safety (SB-S) service, and is intended to initially complement VHF Data Link Mode 2 (VDL2) terrestrial data-link communications, explains Inmarsat VP, safety and operational services Captain Mary McMillan.
In this context, the large-scale flight trials will evaluate the efficacy of Iris – riding on the award-winning SB-S service which transmits over L-band satellites – and determine if it can meet the exacting requirements of this multi-link strategy (which also sees VDL2 infrastructure upgraded, as reported by SITAONAIR today).
The airline trials will set the stage for broader rollout of Iris in 2020, and with it the ability to pinpoint an aircraft in four dimensions: latitude, longitude, altitude and time, and enable more efficient management of traffic.
"There is a lot of work going on in 2018, but I think we'll actually see aircraft flying [with Iris] in the first quarter of 2019", in commercial service, reveals McMillan. Though she is not at liberty to disclose the European airlines' names as yet, one of them is a low-cost carrier.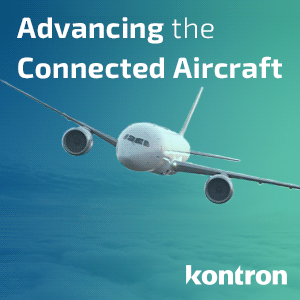 Inmarsat has been a key partner in Iris for the last five years, and successfully completed test flights on a Cessna Citation during the development phase. But the London-headquartered firm's role was more firmly cemented yesterday with the announcement that it has signed what it characterizes as "a major contract" with the intergovernmental European Space Agency (ESA) to develop Iris.
"The two organisations will now work with prime partners Thales Alenia Space and CGI, in addition to a consortium of leading aviation and space companies, to finalise the technology before commercial rollout commences in Europe from 2020," says Inmarsat in a statement.
McMillan notes that stakeholders are working closely with regulators on implementation. "There is the technology piece, the flight trial piece, but the other work going on is we're working with EASA and other regulatory authorities to understand what regulations are applicable. [We're] helping them identify the parameters and requirements that will be associated with these brand new data link technologies," she tells Runway Girl Network.
"So we're actively working with EASA to stand up certification capabilities and certification levels, and to do that we're establishing the safety management systems and feedback loops that will actually monitor the performance so that we can essentially have an open book that can be monitored by the authorities, to deliver service levels that are demanded."
It's essential work. Iris is designed to provide highly secure controller-pilot data link communications (CPDLC) and indeed Inmarsat says pilot-controller communications will move from voice to data link (text messages) in the next phase of the program.
Thales, whose installed base of control center equipment covers more than 40% of global airspace, has also been prepping for the ATM revolution. Noting that "trajectory management is our world", Thales VP, head of commercial avionics Peter Hitchcock said last year, "imagine every pilot optimizing the protected communications to do that. That's not an environment you're scaled for today but that's what's coming. Once you have adequate connectivity on board to ensure the integrity [of transmissions] imagine what could happen."
The first step is to get 4D trajectory calculations for optimized flights, as contemplated by SESAR. "The evolution beyond that is to provide the data and the links to that [between the aircraft flight management system and ground automation systems]," he said.
For Inmarsat's McMillan, the former United Airlines Boeing 747 pilot believes the industry is at an "inflexion point".
"I believe satcom will become a required piece of equipment on almost every aircraft because it's a strategic asset that airlines can build business cases around and reap the benefits," she says. Little wonder, then, why Inmarsat believes satellite data link could evolve to become a primary means of communications for air traffic control.
Related Articles: