The conventional wisdom is that bigger aircraft are better when it comes to the passenger experience up front. Low-cost carrier flydubai is one airline that's proving conventional wisdom to be wrong, as I discovered when the airline offered to fly me to and from Dubai on its latest Boeing 737 MAX 8 aircraft, featuring the first 737 implementation of the Thompson Vantage fully flat staggered seating.
I was prepared to be disappointed: the overall cabin of the MAX is just the Boeing Sky Interior, really, but flydubai has done a huge amount of thinking and a lot of hard work together with its design partners to make every inch of this small plane count when it comes to PaxEx.
My first impressions on boarding the aircraft in Bucharest were about efficiency, calm and spaciousness. It's a cool blue palette, with a fair amount of white or light blue molded thermoplastics visible: no Qatar Qsuite-style residential concept with a variety of non-airplane-y textures here, more chic Scandi-utilitarian than dripping with, say, the Emirates no-burled-walnut-left-behind excess.
There's some fun orange trim (which lends a little bit of a KLM vibe along with the textured fabric seats) but largely it's clear that this is a seat for grownups that does what it says on the tin: goes flat, seats passengers comfortably, and is no-nonsense.
Mood lighting for the various parts of the flight experience washes effectively over the seats to make for a pleasant feel throughout, punching above its weight on the aesthetic factor.
When it comes to the flydubai hard product, though, all seats are not created equal, which is a function of the Thompson Vantage seat's stagger, in a 2-2, 1-1, 2-2 layout.
The solo "thrones" in row two will be, for most people on most flights, the most desirable seat, because it has no neighbour and direct aisle access.
Tall passengers, however, will prefer the seats in row 1, because the "foot box" of the thrones in row 2 are really quite small. At 6'3" (1.9m), I found my legs so constricted that I wasn't able to turn over or sleep sideways.
The foot boxes in the front row, however, have a lot more room thanks to the fact that they project through the bulkhead into a combined unit that also provides stowage for the galley and a set of closets and lockers.
In row 3, the foot boxes are a little smaller than row 1, but still larger than in the row 2 thrones. In both rows 1 and 3, both the aisle-side and window-side armrests swing up, which is a plus for broader shouldered passengers or those who prefer to sleep on their side in sleep mode, and a marked improvement over earlier generations of the Vantage product.
Stowage is a real theme of the flydubai MAX, with a water bottle holder for every passenger at shoulder level, right next to a semi-open slot that handily fit my 10.5" iPad. And the throne seats have multiple options.
On the aisle side of the throne, the sizeable storage locker will hold a 15" MacBook Pro (I checked) on an angle. The only downside of this locker is the latch: it feels very galley industrial and clicks loudly, especially in the quiet cabin of the MAX.
In addition, it has a large side locker at shoulder level, a big stowage space at ankle level, and more surfaces to spread out over.
It's especially attractive because flydubai has plumped for the extended side table and storage arrangement on the sidewall-adjacent side of the passenger, which allows for shoes or other items to be tucked away safely.
At all seats, tables swing up, out and down from the shoulder position, which is rapidly becoming the ideal configuration for a Vantage product. Swiss' latest versions, for example, offer this option, which allows airlines to maximise space at the key footwell position.
Working with JPA Design and Thompson Aero, flydubai has streamlined the appearance of the Zodiac RAVE inflight entertainment monitor, embedding it behind a colour- and texture-matched thermoplastic shroud that reduces the appearance of the "wall of black screen".
That is, of course, truly a delightful problem to have in the era of 15-inch high-definition monitors. The tradeoff makes the quick-release hot-swappability of the screen a bit less quick and a little less hot, but on balance it's unlikely to be a massive issue.
The first version of the graphic user interface for flydubai's RAVE system is, on balance, almost iPad-levels of good. There's one issue around the "stickiness" of where swiping finishes, but president inflight product Dan Kerrison tells me that the airline is on it and is already working on a fix.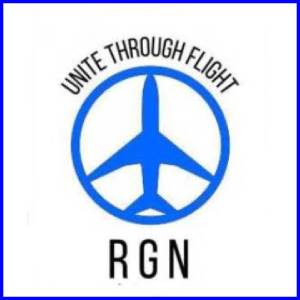 Interestingly for those of us who dive deeply into inflight entertainment, despite my flights being in the middle of the month, the two 737 MAX aircraft had a different content load. I was surprised that the system on my first flight, aboard flydubai's second MAX, A6-FMA, had much higher definition content than my second flight, on A6-FMC, although where this existed it was largely on modern Hollywood blockbusters. Flydubai has been a leader in HD content, but it's evident that even an airline pushing the boundaries can't always get it right.
Unfortunately, the content quality on my second flight was so poor that I gave up on a rewatch of Wonder Woman because the video was so pixellated, and instead explored the music selection, which worked well on the Phitek headphones. (I understand that there is an issue with Phitek's magnetic headphone production, and that the three-pronged version presently used is a stopgap measure for the airline).
Small touches include a push-to-release headphone hook for those Phitek cans (or your own if you are more of a BYO audiophile), and the latest Beadlight Sirocco mini-reading light. (It's truly a delight to see the effort that sub-suppliers like Beadlight have been putting into miniaturise their products reaping benefits on the aircraft.)
The seats are certainly outfitted with the latest bells and whistles when it comes to technology. A full universal 110V power socket on the lower side of the seat shell is matched with a 2A USB outlet at shoulder height next to the headphones, making for what is perhaps the gold standard of present at-seat power.
The one part of the experience that baffled me slightly was the remote, which felt a little bit Apple TV with its touchpad, except a little clunkier and, frankly, not especially necessary. I can see why on earlier systems an airline might have chosen the belt-and-braces approach in case the monitor's touchscreen functionality happened to be on the fritz, but RAVE's hot-swap capabilities mean it shouldn't really be a problem.
After nearly twelve hours in the flydubai business class product, though, my takeaway is that for a narrowbody aircraft — and particularly for the narrow 737 fuselage — it doesn't get much better than this when it comes to the pointy end of a single-aisle jet.
John Walton was a guest of flydubai
Image Gallery:
Related Articles: