It was all the way back in 2014 that I first started sorting inflight Champagne into categories to help discussion of what remains the most expensive beverage airlines offer in-flight. Champagne remains a focus for many airlines, particularly as first class continues its long-tail decline and more carriers are looking to boost the perception of their business class products, which are increasingly branded as hybrids.
The categorisations from 2014 are still fairly valid, although with Brexit sterling volatility the numbers are roughly the same in pounds and euros now. A key trend is that more airlines are trying to figure out how they bridge the gap between categories 2 and 3 (the "can do better" and "well-known business class brand" grades). But there are more fascinating trends and outliers popping up as airlines look to get the most out of their investment.
I'm seeing quite a few airlines that are looking to keep offering Champagne on board but saving a few pennies by cross-sourcing from a variety of suppliers, based largely on what's cheapest in the market at any one time. Think of it as having rummaged through — or, as United describes it, "hand-picked" — the bin-ends in a wine store for the cheapest bottle, but on an airline scale.
This is a really smart solution for two reasons: first, obviously, the cost, but second for those palate-conscious passengers who know and enjoy Champagne. Discovering a new bottle, especially from a smaller producer, is a moment of pleasure that goes unnoticed by many but is greatly appreciated by those who do.
The trick to make the most of this, and to increase the number of passengers who see this as a "curated perk" rather than as a cost-cutting exercise, is to be bold about it. One tradeoff of this strategy is that airlines can't associate themselves with a luxury Champagne brand in their wine lists.
But it's 2018, and the Internet of Things and the ever-growing adoption of airline apps mean that there's no technical reason why the airline can't have their wine expert write a small blurb — or, imagine, record a 30-second video — for each of the bottles they select, and to have that automatically funnelled to passengers on each flight.
Pop that up as a notification in the app after boarding ("Discover our hand-picked wines on your flight today with our sommelier!") or even have the senior flight attendant mention it during their personal introductions on a longhaul flight.
In other trends, I've also noted more airlines limiting their stocks on board, especially in first class. Japan Airlines ran out of Salon on a recent LAX-NRT flight, Cathay ran out of Krug during the "Champagne and Caviar" course, while Korean Air only loaded one bottle of the first class Perrier-Jouët for the thirteen-hour flight from Seoul to Paris. Obviously, airlines don't want lushes drinking them out of their yields, but if they're going to offer a premium bottle they need to offer enough of them.
But there are ways to Nudge passengers into drinking more of the cheaper stuff while maintaining the offer.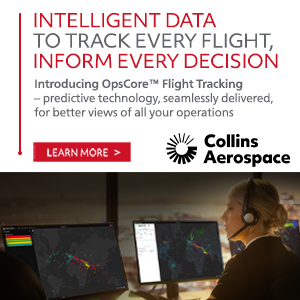 Offering a bottle of a cheaper rosé Champagne is a great option, as is featuring a signature home-market favourite, whether that's a sparkling wine or something like an Aperol Spritz.
Airlines can also make the most of the bar cart with a bit of thought: why not a Kir Royale (crème de cassis), a Buck's Fizz or mimosa (orange juice) flirtini (vodka and pineapple juice), French 75 (gin, lemon juice, sugar), or poinsettia (Cointreau and cranberry juice)? Or even create a custom cocktail/mocktail combination that works well with a splash of Champagne, like an increasing number of airlines are doing.
And, lastly, I'm surprised that more airlines aren't going the way of Qatar Airways, with its French "luxury non-alcoholic bubbly" So Jennie, which is both a refreshing break from the booze for those who do imbibe and a culturally appropriate option for local markets.
Champagne is here to stay, but with the amount airlines spend, it's smart to do so wisely.
Related Articles: