Visitors headed to South Korea for the 2018 PyeongChang Winter Olympic Games will be wowed by the brand new Terminal 2 that opened last month at South Korea's Incheon International Airport (ICN) in Seoul.
Billed as "state-of-the-art and eco-friendly" with "cutting edge services and a glimpse into culture and art", the terminal serves passengers of SkyTeam members Delta Air Lines, Air France/KLM and Korean Air, which has a first-class check-in lounge and a separate check-in room for premium class travelers. All other airlines serving Incheon remain for now in Terminal 1.
While spacious and amenity-filled, Terminal 2 offers Korean Air, especially, an edge over its competitors because it allows the carrier to cut the minimum transit/connecting time in half, to just 45 minutes, down from the 90 minutes that was required in Terminal 1.
"Shorter transit time means we can compete more effectively against other airports and airlines," says Keehong Woo, Korean Air executive vice president.
Incheon's new Terminal 2 is designed to serve up to 18 million passengers a year and offers dozens of self-check-in stations, smart bag-drop machines and touch-signage, as well as a wide array of passenger-friendly options for dining, shopping and entertainment before a flight.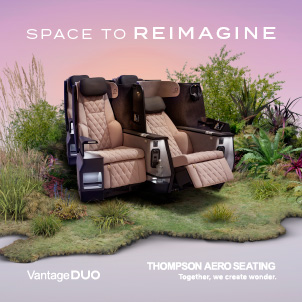 Pre-flight options
Passengers who arrive early for their flights (and anyone who just loves airports) will find a wide array of pre-security eateries, including a Korean Food Street and a Shake Shack, and many branches of local favorites, a performance space with regularly-scheduled programs, and several large-scale art installations including "Great Mobile" by French artist Xavier Veilhan and "Hello" by Korean artist Kang Hee-ra, which features one thousand suspended characters from the Korean alphabet.
The pre-security Observation Deck has a small café, a long wall of windows offering great views of airfield activities, and a wide assortment of exhibits and fun, educational and interactive activities that explore the history, design and operation of the airport.
Post-security amenities
Robots join airport personnel in helping passengers find their way about the terminal, which offers corridors lined with dozens of duty-free shops and boutiques stocked with designer-brand goods, gourmet foods and other items.
For those not shopping, there are plenty of dining options, comfortable and calming seating areas amidst natural greenery, and stages at either end of the terminal with traditional music and cultural performances scheduled throughout the day.
Across from each stage are cultural experience centers with displays of traditional and contemporary Korean crafts and artwork (most is for sale) and friendly staff inviting passengers to sit down for a while and try out a simple Korean craft project they can take home as a souvenir.
Korean Air has bright, well-appointed lounges in Terminal 2 for both first and business class passengers. For those without lounge privileges, there's an independent pay lounge in the Transfer Zone, which also offers complimentary showers, a comfortable napping zone, plenty of charging stations beside armchairs, and a fun digital gym that invites passengers to keep moving with a variety of interactive electronic games.
Young children will love the airport-themed Kids Zone at Incheon T2 and the large, character-filled play areas out by the gates. Older kids and adults will also find plenty of entertainment in the large Samsung Experience shop and in the IT Experience Zone, which offers a variety of virtual reality activities and an assortment of other high-tech experiences.
Bottom line: the soaring, light-filled, passenger-pleasing new Terminal 2 will likely help Seoul's Incheon Airport keep winning many more of the "Best Airport" titles it has garnered over the years.
Related Articles: