It wasn't so very long ago that aircraft interiors specialists enjoyed a level of secrecy that other parts of the aviation industry could only envy. As recently as 2014, Runway Girl Network observed that it was a rare occasion indeed for airlines to divulge specifics about seatmakers, seat products and other interiors, or openly discuss why the passenger experience wasn't up to snuff. But that paradigm has gradually shifted as mobile, social travelers – and journalists – have grown ever more vocal about #PaxEx.
The latest carrier willing to discuss product problems is Korean Air, which tells RGN it is working to certify in-service improvements to remedy the wear issues identified in November by your author with the Rockwell Collins Apex seats on its Airbus A330 aircraft.
Fixes are also planned for the Boeing 747-8I version of the product to bring it into line with a later version of the seats, installed on the airline's 787-9 fleet.
Following the publication of RGN's article, Korean Air spokesperson Nathan Cho responded to questions. Cho's responses here are verbatim and have not been edited for style.
Cho confirmed that the Apex seats were installed on Airbus A330-300 HL8025, the fourth Korean Air aircraft with the product, on a linefit basis by Airbus at the factory.
RGN asked whether the wear was typical fleetwide on Korean Air's A330, 747-8I and 787 versions of the seat. "The A330 seats tend to exceptionally show more wears than the others due to the fact that it's the initial shipset," Cho said, although the 747-8I seats also require similar fixes.
"The area where wear was found has the highest possibility that passengers frequently touch and use during flight. The wear shown in the article need to be repaired according to Korean Air's periodic Maintenance process," Cho acknowledged.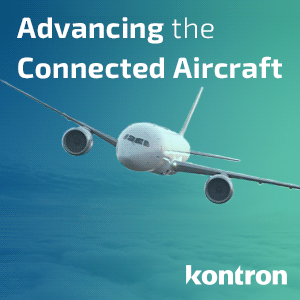 In each of the clearly worn areas, Cho noted, the material in question was a "vacuum formable decorative laminate" that was "recommended by the seat manufacturer" and which Cho said is also supplied by the seat manufacturer.
"Most of deco laminate film was supplied by Isovolta," Cho explained, naming it as "AIRDEC series". Isovolta did not respond to repeated requests for confirmation and comment.
It should be noted that many airlines and seatmakers use a harder wearing product in high-contact areas like those identified.
RGN asked Cho for details on the extent to which the airline or its suppliers selected the materials concerned. "Korean Air selects only type of material (leather, deco laminate or paint) and color. Airline does not specify every material suppliers," Cho said. "Priestmangoode was involved in designing Korean Air customized APEX in the beginning stage."
RGN asked what kind of in-service maintenance of the worn areas was planned following the initial installation, and at what interval. "Simple touch-up painting or Deco film repair are to be performed as per Bi-weekly Check Card," Cho noted, adding that "the whole change of damaged shroud panel or Seat Overhaul maintenance are planned at every 2 year for the subject aircraft type."
Cho confirmed that the aircraft has undergone maintenance on a biweekly basis (which RGN understands the airline uses to mean every two weeks) since its introduction into service some 33 months prior to the flight on which RGN identified the wear issues.
"Regardless of periodic maintenance program, Korean Air has been trying to perform the corrective action for the seat appearance issues at the earliest practicable opportunity," Cho said. "Officially, the overhaul maintenance process is planned to be done every 2 year as per maintenance planning document approved by local airworthiness authority. And, simple correction can be done every other week as per Korean Air's policy."
It would therefore seem that HL8025 should have undergone approximately 66 of the two-weekly maintenance processes, as well as one full overhaul roughly nine months before the flight concerned. The level of wear plainly visible suggests that these processes are not sufficient to identify and correct the issues with the seats.
Korean Air's 787 aircraft, meanwhile, have an updated version of the seat, which includes adding a metallic-effect trim around high-wear areas, Cho said. However, incorporating these improvements in the A330 and 747-8I seats is still in early stages, with a schedule, let alone certification, still "TBD" according to Cho.
Further, "Korean Air has improved the repair process such as the introduction of new tool (HSV: Heat and Vacuum Applicator) for film wrapping method of curved area and the new application of clear coats after repainting for higher durability, etc," Cho said, although these processes either did not appear to have been used on the aircraft on which this journalist flew or did not appear to have had any effect.
When asked whether the airline was satisfied with the performance of the seats, Cho said: "Korean Air has chosen this specific seat considering multiple factors and concluded that this seat was appropriate. The performance sector is not something that we can comment now as many things needs to be evaluated."
"Korean air," Cho said, "is making best effort to improve seat quality through discussion with seat supplier about design and material improvement on seat and applying improvement to existing seat continuously."
The seat supplier, Rockwell Collins, declined to comment.
Related Articles: