Viasat is not backing down in its attempt to prevent the launch of the European Aviation Network (EAN). Making good on its promise to file a lawsuit before the end of 2017, the company in December took legal action against UK communications regulator Ofcom over its decision to grant Inmarsat one of the authorizations necessary for the firm to operate its EAN-powered inflight connectivity service.
Since then, Inmarsat – which is rolling out the EAN in partnership with Deutsche Telekom – has petitioned for, and received, permission to intervene, according to the Competition Appeal Tribunal in the UK.
The Honourable Mr Justice Roth, President of the Competition Appeal Tribunal, "made a further Order on 24 January 2018 establishing an interim confidentiality ring in the proceedings. A case management conference has been listed for 10.30am on 14 February 2018," stated the judicial body.
Viasat believes that the ground portion of the hybrid ATG/S-band satellite EAN network "is supposed to be complementary to the satellite" not the primary means of transmitting data. It said it stands by its position that the EAN violates various EU and UK laws.
"[T]he 2GHz Band must be used to deploy a mobile satellite system, not the terrestrial air-to-ground (ATG) network proposed by Inmarsat," Viasat told RGN in a statement.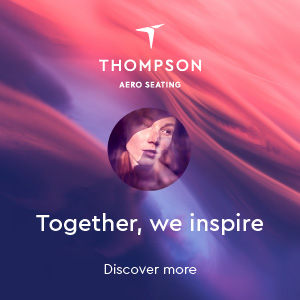 "We are confident that the courts will confirm that Inmarsat's ATG deployment is not a permitted use of the original granted spectrum," added Viasat. The court has published a summary of Viasat's claims on its public website, which can be found here.
For its part, Inmarsat previously told RGN that it considers Viasat's assertions "to be entirely without merit".
The London-headquartered satellite operator continues to actively tout EAN's forthcoming launch. The service has even received awards, despite having not yet launched commercially.
International Airlines Group – the parent company of Aer Lingus, British Airways, Iberia and Vueling – is the launch customer for EAN inflight connectivity. Humpspotters are on the lookout for the first British Airways Airbus A320 family aircraft to carry the EAN connectivity kit, though the slim S-band antenna will be harder to spot than more traditional Ku and Ka-band humps in aviation.
Related articles: