A UK-based start-up is today launching a new air ticket distribution platform which it claims will be the first fully-automated solution of its kind to enable airlines to turn unsold seats into extra revenues and passengers to bid for last-minute flight bargains.
Speaking to Runway Girl Network ahead of today's launch event in London, Air Ticket Arena founder and managing director Kresimir Budinski said the company has secured Croatia Airlines as its first airline customer.
Air Ticket Arena has also signed agreements with seven other European and Middle Eastern carriers, including Turkish Airlines as its biggest customer. Budinski says he expects to close 2018 with "10 to 15" airline customers.
To use the system airlines determine the minimum price they are willing to accept for seats that remain unsold 24 or 48 hours prior to departure. Passengers who have registered and downloaded the Air Ticket Arena mobile or web-based app can then submit their bids. The bids that meet the pre-defined requirements are automatically accepted by the airline and air tickets are electronically delivered to the successful bidders.
The company says its platform is a "low risk, low-cost solution" for airlines because it is fully automated so no seat counts are required, seats are only sold at prices that are within acceptable profit margins, and there is no cost to airlines or passengers "until a match occurs and e-tickets are issued".
Budinski, a former military pilot-turned computer programmer, says he has spent the last two years explaining the concept to airlines throughout Europe and the Middle East, and has "seen great interest" from potential customers.
Companies such as Plusgrade have been offering airline passengers the chance to bid for upgrades for some time. For instance, Hawaiian Airlines in 2016 launched a 'Bid Up' upgrade auction program in association with Plusgrade, which enables passengers to bid against each other to fly in first class.
But for the service Budinski is launching, he claims there is "no competition at all because there is nothing similar to Air Ticket Arena".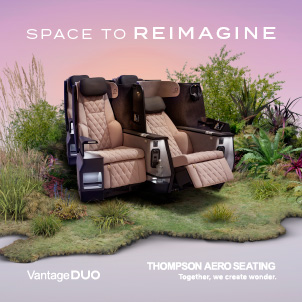 Priceline.com used to offer a 'Name Your Own Price' service for flights, whereby passengers could submit a price they were willing to pay for a flight without knowing which airline would operate the flight or what the schedule would look like. Budinski blames the service's demise on the fact that "Priceline didn't develop a mobile app". Another differentiator for Air Ticket Arena is that passengers "can choose the airline, destination and departure date".
Because the discounted tickets can only be sold a day or two before departure, the idea behind the Air Ticket Arena platform is that this limits the risk of passengers waiting to bag a last-minute deal instead of buying full-price tickets in advance.
"If you want to fly you'll buy a ticket," says Budinski. However, "if you're not so sure", or "you want a last-minute city break", then the Air Ticket Arena distribution channel offers a way for airlines to still make money on seats that would otherwise remain unsold by attracting custom from opportunistic, last-minute bargain-hunters.
Budinski says the service is aimed at all types of scheduled airlines, including low-cost carriers. From this group he claims that EasyJet is "the closest to getting on board". Advanced discussions are also taking place with Air Arabia, Air Baltic, Volotea, Air Serbia and Azerbaijan Airlines, among others.
"We are engaged with more than 50 airlines," says Budinski. However, Air Ticket Arena is not marketing its distribution platform in the Americas due to "limited resources".
The Surrey-based start-up, which has "nine full-time employees" scattered throughout the Europe, the Middle East and Asia region, has set itself an initial target of selling 300,000 seats a year.
Related Articles: