Programmatic video advertising took to the skies over the new year when the Inadvia platform provided campaigns to the Immfly wireless inflight entertainment portal onboard Iberia Express.
The 30-second spots for audio equipment brand Teufel reached international air passengers when it ran ahead of music videos streamed to their own devices.
Immfly becomes the first wireless IFE provider to serve programmatically-traded advertising in an inflight environment without relying on an off-board connection.
"Previously, the effectiveness and profitability of inflight advertising has been hindered by long lead times, limited targeting and the challenges and expense of connectivity in-air. Bring-your-owndevice platforms such as Immfly are changing that, and Inadvia's technology allows them to plug into the rapidly expanding programmatic ecosystem regardless of the connected state of the aircraft." Says Tim Letheren, Director of Inadvia. "Being able to reliably trade the advertising inventory programmatically is a game changer for inflight, and Inadvia facilitates this through integrations with some 160 Demand Side Platforms (DSPs)."
For this campaign, Inadvia created a marketplace that allowed Immfly to expose its inventory to multiple advertisers within the programmatic ecosystem, which was subsequently secured by video DSP Ve on behalf of Teufel.
"The inflight advertising industry is growing at three-digit speed and we believe that programmatic advertising will be key to sustain this growth over the next five years. Instead of offering our advertising inventory in bulk, the programmatic ecosystem allows us to segment it, which provides a customized user experience and higher added value for our advertisers", says Samuel Gombervaux, Chief Revenue Officer at Immfly.
The campaign rounded off an exciting period for Inadvia, having launched on high-speed trains and inter-city coach services in September. "2017 was a breakthrough year for us at Inadvia – and proved that programmatic advertising has a place in the inflight and in-transit ecosystem," said Letheren. "We are showing that, at last, there is a scaleable and efficient way of monetising wireless and seatback IFE through high-yielding advertising."
To find out more about the Inadvia programmatic platform, contact info@inadvia.com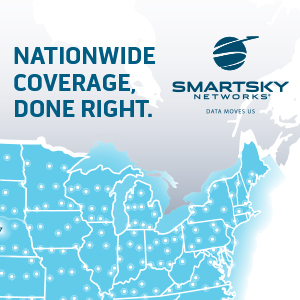 About Inadvia:
Inadvia is the world's first programmatic advertising platform specialising in Inflight and In-Transit Media. Inadvia has solved the technical challenges involved in plugging BYOD and seatback entertainment systems into the programmatic advertising ecosystem, by setting media-industry friendly standards and being able to work in disconnected environments.
Inadvia allows transportation partners to effectively maximise monetisation of Inflight and In-Transit Entertainment, in a way that makes it easy for advertisers to buy, and allows full control to the airline/ operator – maximising revenue in a way never before possible. www.inadvia.com
About Immfly:
Headquartered in Barcelona, Immfly was founded in 2013 by Pablo Linz and Jimmy Martínez von Korff, with the support of more than 50 influential multinational partners. The company is leading the development of internet connectivity, ready on-board digital platforms within Europe, helping transport companies to strengthen their customer loyalty by increasing their "Net Promoter Scores" amongst passengers, and encouraging the creation of new ancillary revenues through sponsorship and e-commerce strategies linked to their in-flight entertainment and services platforms. http://immfly.com
Featured image credited to istock.com/JakeOlimb