As European full service airlines continue to make cuts to the space and service in their narrowbody shorthaul business class, low-cost carriers are looking increasingly competitive to many business travellers.
That's especially true in Germany, where the collapse of Airberlin means something of a bloodbath between Lufthansa and a variety of LCCs.
Of course, business travel is wider than just the pointy end, especially on short flights around Europe, like Lufthansa's shuttle services from Munich to Düsseldorf, Berlin Tegel, Frankfurt and Hamburg, which are heavy on business travellers making the short hop down the back of the plane.
Improving its attractiveness to business travellers on these routes, Lufthansa has a new fast-track security initiative, which is open to all passengers taking only one piece of carry-on luggage.
Passengers departing from Munich Airport during the rush-hours of 0600-0830 and 1600-1830 will have access to Lufthansa's "Smart Depart Fast Lane", as long as they're light on the cabin baggage front.
"After a successful trial period, the results are clear: the time savings were very noticeable for our passengers. In a survey, the majority of passengers state that the start of their journey was much more comfortable and that they are spending less time waiting at the airport," Wilken Bormann, CEO of Lufthansa's Munich hub, explains.
Lufthansa has also "optimised" the location of the departure gates for these four routes, changing its operations so that they are closer to the centre of the terminal and to the security checkpoint. As a result, passengers can either get more work done in the lounge, or can cut their arrival times at the airport even more finely.
It's a great way to dangle the carrot of free fast-track to reduce the amount of luggage that passengers bring on board, while also painting it as a business flyer benefit.
Ryanair, meanwhile, has taken to using more of a stick strategy to cut down on carryons, and getting a lot of bad press in the UK for changing the way cabin baggage works.
From this week, only passengers buying one of a variety of ancillary options get to take two bags into the cabin, with lowest-fare passengers having to gate-check anything larger than the small bag that is required to fit under the seat in front of them — and collect them from the carousel at their destination.
For Ryanair, this is a smart move, and making everyone gatecheck a larger bag sets clear expectations for passengers to avoid the inevitable complaints (which I regularly see when flying on full British Airways aircraft around Europe) when space runs out and some passengers see themselves as being penalised by having to gatecheck their larger bag.
Early feedback suggests that Ryanair's new policy has freed up space in the overhead bins, sped up boarding and made the whole process less stressful, though implementation via Ryanair's network of largely outsourced third party ground handlers has been unsurprisingly spotty.
(As an aside, it's fascinating to see how little goodwill Ryanair has among the travelling public, who expect the airline to eventually sock them with a charge for what's currently a the no-fee gatecheck. What's that story about the airline that cried ancillary wolf?)
For passengers who use Ryanair on business, though, having an easier time of stowing their bags will be a plus. It will be interesting to see how full service carriers respond.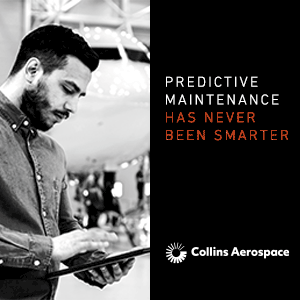 More widely, though, Ryanair's appeal to business travellers jetting around Europe has been partly on cost, partly on its point-to-point network, and partly on the ability to buy up to fast-track perks and add flexibility to flights based on what each passenger needs.
A typical business traveller might know they need to take the first flight of the day outbound, so won't add flexibility, but might want to add the flexibility for their return in case meetings finish early or late.
They might also normally prefer to just travel with a briefcase, but have samples or documentation to bring to their destination office, client or meeting.
Indeed, as someone who often needs to travel with two carryons, I'm increasingly finding LCCs with add-ons to be a more cost-effective way to travel. When notionally full-service airlines fail to offer more than business class for passengers like me who want something that's a little better than bog-standard economy, that's a hard sell.
Related Articles: