As entertaining as it is informative, the Private Jet Charter Trends report produced annually by online charter platform PrivateFly showed a continuation of the trend toward younger customers in 2017.
"It particularly reflects the wealth of the tech entrepreneur and younger tech companies – there's also some millennial profiling coming through," says PrivateFly CEO Adam Twidell.
He tells Runway Girl Network that this new breed of fliers are "spenders, living for the moment and quick to share costs between friends. They think nothing of splitting a restaurant bill, sharing a house, or an experience."
They'll reason to themselves, "There are eight seats on the plane, I'll find seven friends who want to come too…"
Moreover, they want to control the way they interact during booking and before the flight (mobile bookings were  up 5% in 2017 versus 2016). "They want to use their preferred messaging service – WhatsApp and Telegram are very popular. And they want to pay in different ways; we're seeing a rise in crypto currency demands," reveals Twidell.
Private jet flights were up in 2017 and Twidell boldly expects the increase to continue. As reported by RGN, the growth is in charters. Private operations, on the other hand, "have actually declined", says Twidell. "People want to use an aircraft without the ongoing commitment and we're seeing it across the market, among corporate and leisure flyers.
"Corporates are reducing their fleets and chartering more, and it's clear people don't want to buy new aircraft. There's an oversupply of quality used jets and buyers are easily suffering 50% depreciation over the first five years of new-aircraft ownership."
Twidell identifies regional variation in charter preferences, singling out the Russian market, where machines that are three years old or younger have historically been popular. In the US, customers are content with an older aircraft, as long as the crew is well trained, while in the Caribbean he identifies an 'aging fleet'.
But the jet is only the means to the end and Twidell predicts a move away from saturated airports to new destinations. "Take Mykonos. We've seen huge demand over the last two summers, but the authorities haven't been particularly proactive in expanding capacity." Yet, exclusivity is its own attraction, a fact recognized by St Barts, where runway capacity and slot availability are allowed to limit visitor numbers, to the island's benefit.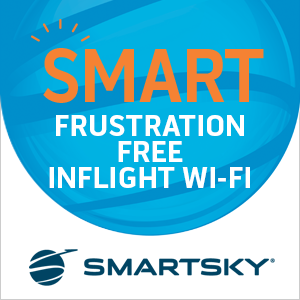 Another Twidell prediction is on Pilatus's brand-new PC-24, which he says will disrupt the charter sector. Its rough field capability is something new, yet PrivateFly's CEO reckons it won't be a factor. "I see it as a disrupter from regular runways. It's going to be a great aircraft, with lots more cabin for the price. It'll provide more space than the Phenom 300 at similar cost, and customers are always cost conscious."
Unsurprisingly, Twidell's outlook for PrivateFly is for continued expansion. "We're coming up to our tenth anniversary and I believe our team is the secret to our success." He recognises how business aviation works on a regional, even one-to-one basis, even as it spans the globe. "You can have the best technology, but it's about people. Even our 'millennials', who book from the app, expect to speak to an expert when they need to.
"The US market has been great and that's where we'll be expanding. We have an East Coast office, but we see the US as a group of regions and we know we need a presence on the West Coast; that's the next step."
Related Articles: