Sitting in a cramped seat and drooling over the extras – extra space, extra food, extra goodies – allocated to those in business or first class is part and parcel of the economy class experience. A seething, unpleasant jealousy can be the unfortunate byproduct of purchasing the "cheap seats", and very little has been done to soothe it.
After all, going the opposite direction and deepening the divide, laying on the luxury even thicker in higher classes, is how airlines can tempt guests to part with hundreds or thousands of dollars on the spot for a buy-up. Still, Etihad Airways' recent announcements of new buy on board premium items for economy class guests blur the lines, and bring a touch of first class to the back of the plane for less than $50. It's about creating a 'choose-your-own-adventure' passenger experience, and something like it may just be the future.
First, in March 2017, came the announcement that Etihad would open its premium lounges to passengers of any cabin, provided they pay for it. It is hardly a revolutionary move; the concept of paying for use of an airline-affiliated lounge, even when flying economy class, has long been a "thing", and indeed in the US the round price of $59 per person grants entry to Delta Sky Clubs, American Airlines Admirals Clubs, and United Clubs. Even Etihad's direct competitor, Emirates, started offering paid entry to its Dubai Airport lounges in January 2017. Nonetheless, Etihad's decision to offer paid lounge access breaks from the carrier's prior dedication to preserving the exclusivity of its premium class, which extends from private curbside check-in zones all the way through to an arrival lounge at Abu Dhabi International Airport.
Entry to the business class lounges at Abu Dhabi is tiered based on length of stay, with the shortest visit costing an economy traveler $100 (or a redemption of 11,000 Etihad Guest miles) for two hours. The lengthiest maxes out at eight hours and $250 per person (28,000 miles), and access for children is available at reduced rates. Departing from elsewhere is comparatively a bargain, with the airline's worldwide lounge access fees ranging from $75 in New York or Los Angeles, to £45 in London. Etihad has even monetized its formerly tight-doored First Class lounge and Six Senses Spa in Abu Dhabi, where from $200 per person (23,000 miles), a passenger has the choice between a buffet or seated, restaurant-style dining. It's worthwhile to note that the only lounge left out of the paid access scheme is the smaller premium lounge beyond US Customs and Border Protection (CBP) preclearance at Abu Dhabi, as this remains only for US-bound first and business class travelers.
What really takes Etihad's recent swathe of new buy on board options over the top is the ability to purchase, in any class, the soft product trappings of higher classes: Christian Lacroix-designed pajamas ($35), Lacroix amenity kits filled with Omorovicza products ($22), and a serving of Piper-Heidsieck Cuvee Brut NV champagne ($8).
Of the decision to offer premium class items for sale in economy, Linda Celestino, Etihad VP guest experience and delivery, says: "In addition to providing extra comfort and choice in the air, some of the items are great gift ideas."
The rub to this good news is that the items will only be available on Etihad's ultra long-haul routes, excluding those to the US, which clock in among the lengthiest routes in the world. No reason is given for the omission, but Celestino did note in the press release that the airline "will monitor guest satisfaction and aim to expand the range of items for sale in the future".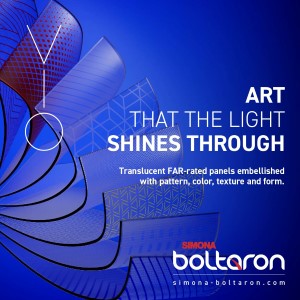 Will passengers purchase? I can't see why not, though the uptake will obviously be based on different personal reasons for each guest. For example, on a recent long-haul flight I was sitting in premium economy when I remembered that I had forgotten to throw lip moisturizer in my bag. It may seem like a tiny disappointment, but with a 14-hour flight ahead I valued every comfort, and had too much time to obsess over the lack of this basic item. I finally made up my mind to ask a flight attendant if there were any extra business class amenity kits (which I knew contained lip balm) on board. Naturally I was rebuffed, but at that moment I would have gladly paid for it. And, were I traveling to a destination known for particularly conservative dress, I would likely buy the pajamas to have another long-sleeved shirt option, one which I perhaps wouldn't mind leaving behind if it refused to fit into my luggage for the return leg.
Looking to the future, this a la carte style of incorporating bits of both premium and economy classes into the air travel experience could evolve into something like *gasp* paying a reduced business class fare in exchange for a business class lie-flat seat, but with economy catering, or no catering or niceties at all. I know I'm not the only one who, crammed into the cheap seats for a long flight, has considered the appeal of an economical upgrade to a more spacious seat for the seat alone. Here's to the future.
Related Articles: