Longhaul low-cost carriers are continuing to expand their reach, with AirAsia X, Eurowings, Jetstar, LEVEL, Norwegian, Scoot, WOW Air and others flying an increasing number of passengers to a growing number of destinations — and a wider range of passenger experience options. 2018 could be a bumper year for these airlines.
Yet several LHLCCs are evolving to resemble network carriers, with connections, fully flat business class, loyalty affiliations and more. These developments raise questions about whether they can sustain their lower cost base with their existing brand, or whether, similar to Westjet's ULCC-within-an-LCC, they need to hit the low-cost reset button.
For those LHLCCs that are part of a larger group of airlines with a range of brand promises and passenger expectations — like Eurowings (Lufthansa), Jetstar (Qantas), LEVEL (BA-Iberia-Aer Lingus' IAG), and Scoot (Singapore Airlines) — having a specifically low-cost airline enables management teams to compete for different market segments and experiment with new products before potentially making changes to the main brand.
Proper fully flat business class is expanding in the low-cost arena with Eurowings' adoption of the Rockwell Collins Diamond-based Lufthansa product, which essentially replaces the Stelia Solstys seats on a number of formerly Airberlin routes with higher demand for better passenger experience. This doubling down on flatbeds feels like a bellwether for the industry.
As parent airlines unveil new business class products in 2018, it will be fascinating to see how the combined airline group PaxEx steps up. For example, as a connection from a European city to a US city, it's not inconceivable that IAG could soon offer seven classes (or, more accurately, standards of service) on longhaul flights:
First class on British Airways
Direct aisle access on BA's new seat, Iberia and perhaps the American joint business agreement
LEVEL/Aer Lingus non-access flatbed
Premium economy across multiple airlines
Extra-legroom economy ancillary products on LEVEL, potentially as bulkhead-and-exit-rows on the legacies, and as American's Main Cabin Extra
Fully featured all-inclusive economy, whether as legacy economy or second-set options on LEVEL
"Economy minus" as the standard entry option on LEVEL, an expansion of BA's hand baggage only fares, or American's basic economy strategy
Apart from the PaxEx, LHLCCs enable a parent airline group to experiment in a number of ways, without harming the full service airline brands within the family.
In some cases, an LHLCC provides an opportunity for an airline group to expand its base coverage at a lower operational cost, like LEVEL's arrival in Barcelona.
Sometimes, it's about taking aim at competitor airlines at their own hub, while limiting the impact on their own hub. IAG's expansion of LEVEL into Paris is the perfect example of this tactic, previously used by the semi-BA-branded OpenSkies as a fully featured carrier.
In other cases, it's about replacing a parent airline flight that costs too much to operate, like Jetstar's longhaul operation swapping for  or supplementing Qantas on leisure routes like Honolulu and several Japanese cities.
Sometimes, though, there's wingtip flying to capture more of a market and deny volume to competitors: many Scoot routes from Changi are also flown by parent Singapore Airlines, for example.
There's a trend towards increasing interconnectivity between airline group members, with the LEVEL Paris expansion expected to see a fair amount of connections to IAG sibling Vueling, which already has a significant operation in the French capital.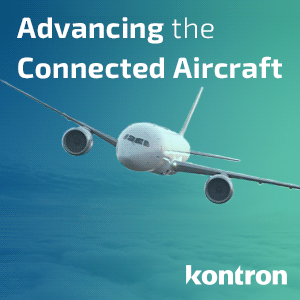 Qantas' ceding of New Zealand domestic flying to Jetstar has meant that both the Red Roo and key partners like Emirates codeshare on the LCC.
And there's an argument that the US carriers' adoption of basic economy means that they are in some ways creating a longhaul low-cost carrier within their parent brand (the ultimate grandchildren of Ted and Song, in a way) although doing so with the existing cost structure raises questions about exactly how low-cost this strategy is.
At the other end of the scale, for those LHLCCs without a mainline parent, like AirAsia X, Norwegian and WOW Air, there are no restrictions around affecting a parent company brand, which opens up new doors.
One thing seems certain: longhaul low-cost carriers are here to stay in 2018, and are ones to watch for innovative passenger experience.
In This Series:
Related Articles: