When it comes to heist movies, it's hard to top writer-director Steven Soderbergh. For while he'll probably always be known as the spiritual godfather of sex tapes for his kinky, Oscar-nominated feature debut Sex, Lies, and Videotape and as the man who made Erin Brockovich and Magic Mike household names, Soderbergh's greatest gift to film fans the world over is his knack for crafting fun, whip-smart heist movies.
Soderbergh doesn't just make crime pay in sleek, impossibly stylish big studio efforts like Out of Sight and the hugely popular Ocean's 11 trilogy; he has also proven himself to be a master of cinematic crime sprees on a limited budget as well with indie gems like The Limey. So, to see Soderbergh return to his indie roots for the down-and-dirty NASCAR heist comedy Logan Lucky is truly a treat.
Lucky stars Channing Tatum (Magic Mike, Jupiter Ascending) and Kylo Ren himself, Adam Driver (While We're Young, Midnight Special), as Jimmy and Clyde Logan, two down on their luck brothers hoping to break the family curse by robbing NASCAR's legendary Charlotte Motor Speedway in Concord, North Carolina.
Recruiting incarcerated heist master Joe Bang (a virtually unrecognizable Daniel Craig), his slacker brothers, Fish (Jack Quaid) and Sam (Brian Gleeson) and Jimmy and Clyde's kid sister Mellie (a pitch-perfect Riley Keough) to help them, the gang's first order of business is busting Bang out of jail long to help with the heist and then sneaking him back into the joint before anyone notices he's missing. But that little complication is just part of the many elements of the plan that go totally haywire at the last minute in this Southern-fried comedy of errors.
And though Lucky does slow down a bit post-heist, Hilary Swank's appearance as a crafty, take-no-prisoners FBI agent in the third act livens up the proceedings considerably and Lucky cooks with gas till the final reel.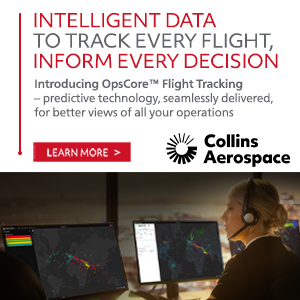 Based on an original spec screenplay by newcomer Rebecca Blunt – who, in a bizarre real-life twist, may or may not be an actual person or a pseudonym for Soderbergh and/or his wife Jules Asner – Lucky also features killer supporting turns from Katie Holmes as an orange-hued pageant mom, Seth MacFarlane as an arrogant NASCAR team owner, AND Katherine Waterston (Inherent Vice, Fantastic Beasts and Where to Find Them) as a traveling nurse who captures Jimmy's heart.
And though serious NASCAR fans might take umbrage with some of the redneck jokes and the general goofiness of the characters and their corn poke accents, Lucky's dry, deadpan humor is so weird and laugh-out-loud funny in spots that most viewers will hardly care. And eagle-eyed Star Wars fans will also surely get a kick out of the many jokes about Clyde's missing arm, especially when it is replaced by a very Darth Vader-ish mechanical arm midway through. But again, the real stand out in Lucky is the heist itself, which features more twists, hairpin turns, and close calls than a year's worth of NASCAR races combined. Awesome stuff!
Now playing on select Virgin Atlantic, EVA Air, Singapore Airlines, Japan Airlines, and Air Canada flights worldwide, Logan Lucky is also available via streaming at iTunes, Amazon Video and Google Play.