The title of "World's Best Lounge" is a tricky one, and varies between travellers' preferences, needs and expectations. But a truly successful lounge is one that ticks all the boxes for the widest number of passengers.
Arriving at the First Class Terminal in Frankfurt by car is one of the smoothest and easiest airport experiences there is, yet it is remarkably impractical to reach it by public transportation. As your taxi drops you off at the dedicated entrance, a staff member — personal assistant, Lufthansa calls them, in a nod to the corporate atmosphere — takes your passport for departure processing, and you proceed through an empty dedicated security lane with helpful, engaged staff. Truly, it makes you wish airport security could always be like this, especially in otherwise mediocre-to-poor Frankfurt.
Inside, the lounge gives a sense of understated elegance. It's browns and greys throughout, and it feels like nowhere else in the world: part top-notch business hotel lobby, part 1980s bar with a wall of whisky, part blue-chip company dining room. The entire experience is a success in making the airport experience not feel like an airport experience.
The lounge hasn't stood still since 2005, of course. Two years ago I was shown round on a media tour shortly after a light retouching and was impressed by the new furniture. But after spending a few hours there before a recent Lufthansa flight, I found myself thinking that the lounge hasn't evolved far enough to serve a new generation of first class passengers and top-tier frequent flyers.
It's fair enough that a twelve-year-old lounge doesn't hit all the marks of 2017. After all, nobody used an iPad in 2005, since it would be another five years before their introduction. It would be two years until the arrival of the iPhone.
But we do live in 2017, and so does the First Class Terminal — and it could do with realising that.
The biggest part of the issue is around multifunctional seating areas with ample power. The plush leather sofas are very comfortable, but it was frustratingly difficult to find one with a power socket nearby to charge my multiple electronic devices. (It's 2017, so I travel with four: a laptop, tablet, phone and headphones.) The business kiosks were better, but the ambience was pretty miserable being stuffed inside a rather airless and certainly joyless wooden box.
Even once I found a sofa that had a power socket nearby, I found myself wishing that there it had a surface where I could pop one of the devices I was juggling. It was all just unsatisfactory enough to be a point of PaxEx frustration, and I'm certain that Lufthansa doesn't want that to be the case.
I know for a fact that it is possible to create seating spaces that serve passengers who want to relax, have a snack and use their laptop or tablet, while also charging a battery that may well be drained from the trip to the airport, and which may have to serve the best part of a day in the air. (Not all power sockets work for all devices, particularly professional-grade laptops with their higher demand for wattage, and working in-seat power is not a minimum equipment list item for the aircraft to depart.)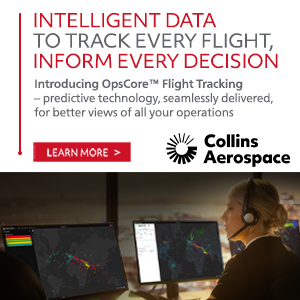 Every seating space doesn't have to be like that. But premium class passengers carry laptops disproportionately these days, and even if they don't have a full laptop they're likely to be carrying a larger tablet, which they may want to use either to get work done, to catch up with their personal lives, or to make voice and video calls.
(Speaking of those calls, I feel a little "old man yells at cloud" here, but airlines including Lufthansa need to give some serious thought to establishing etiquette around making voice or video calls on speaker in lounges. There's probably a Nudge Theory option like creating plainly visible and clearly marked mini-booths with industrial soundproofing on the way into the lounge, which staff can highlight to passengers if necessary.)
For airlines, options abound: end tables that can be pulled around as a laptop stand. Table furniture with power sockets, and even wireless charging. Adjustable-height side tables. Special private seat-table-power combination furniture, like Singapore Airlines and Cathay Pacific offer.
These are, of course, first class problems to have. But as first class services dwindle, these lounges are increasingly targeted at airlines' most valuable frequent flyers. That's a first class problem to solve.
Related Articles: