"99.9% of the flying public don't know which aircraft type they're flying."
While this generalization, left by a commenter on a past post here at Runway Girl Network, has more truth to it than some in the aviation industry would like to believe, there are instances when even the most blasé traveler is inspired to reach for the seatback safety card to see exactly what plane they're flying inside. Imagine the surprise when the traveler, finishing a very uncomfortable flight and hoping to avoid the aircraft in the future, discovers that their ride is the Boeing 787 Dreamliner, a plane hyped for its advances in passenger comfort.
It's perhaps the only widebody aircraft where the window seats are a worse choice than middle seats. If this seems preposterous, read on.
Two years ago, Runway Girl deputy editor John Walton penned a piece elaborating on why he does not recommend that economy class travelers choose flights operated by the Boeing 787 Dreamliner, if they can help it. The reasoning was nothing related to the early issues of the aircraft's lithium-ion batteries, but had everything to do with simple cabin comfort. Walton explained: "The nine-abreast 787 economy seating on an aircraft frequently used for long-haul and ultra-long-haul flights gives passengers less space than any other jet — even the previous lead standard of a 10-abreast 777. Nine-abreast on a Dreamliner means a seat width of 17" or below, narrower even than a short-haul 737, an aircraft for which the six-abreast cabin diameter dates back to the 1950s' Boeing 707."
In other words, the economy cabin on Dreamliners is a tight fit for travelers, sitting shoulder-to-shoulder in narrower-than-normal seats. Exacerbating the problem for some passengers, the bulge of the wall between windows doesn't always align well with the seat rows and, every few rows, the projection of the wall robs the window seat passengers of a couple of inches of already tight shoulder space.
As an avowed window seat flyer who has now flown more than enough times in economy on Boeing 787s to test this, I can say that the window seats are a horrible gamble for the worst personal space on the plane. Between Chicago and London, I stuffed the pillow and blanket behind my lower back to angle my body forward, ahead of the bulge, so that I could relax my shoulders. Between Tokyo and Chicago, I simply kept my arms tightly crossed, resulting in back pain the entire next day. Between New York and Marrakesh, I held the elbow of my window-side arm so I wouldn't lean into the space of my middle seat neighbor, and frequently got up to stretch to avoid inviting pain.
The misery of tightened muscles and awkwardly forced body positioning is compounded by the duration of longhaul flights, and the badly aligned window seats of the Boeing 787 Dreamliner force passengers to suffer.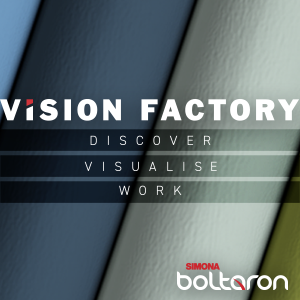 There is however at least one airline listening to customer and crew feedback complaining of the 787's narrow seats. British Airways recognized the issue in 2015, and at the time announced plans to introduce slightly wider seats – just shy of an extra half-inch for all – for economy class on the airline's Boeing 787-9 Dreamliners . Seat plans for both their 787-8 and newly delivered 787-9 aircraft still list 17.5 inches as the economy class seat width, which would seem a generous number to anyone who has flown them.
The reality is that travelers visit sites like SeatGuru and an airline's own economy class information page, and come away thinking they're in for a long trip in a 17.5-inch-wide seat. When they sit, that measurement is sliced away by encroachment of seatmates or, incredibly, by the structure of the aircraft interior itself. Ending up in a window seat which, every third row or so, sees the bulge between windows directly meeting with the passenger's shoulder, means an inability to sit up straight and relax. When even window seats become undesirable, that's yet another step towards the 787 becoming known as an aircraft nobody wants to fly.
Related Articles: