Solaseed Air Inc., a leading Japanese regional carrier, has deployed Bluebox Aviation Systems' portable wireless IFE system – Bluebox Wow – across its fleet of Boeing 737-800s.
"We're honoured that Solaseed Air has selected Bluebox Aviation Systems as a partner in the development of their new IFE service," said Kevin Clark, Chief Executive Officer, Bluebox Aviation Systems Ltd. "IFE is evolving rapidly – no longer is it just a service to entertain passengers, but a channel for revenue generation, an important factor for any regional or low-cost carriers, which has not traditionally offered IFE."
Bluebox Wow provides wireless content streamed to passenger devices in any aircraft cabin, offering up to 1.6TB of content including film, TV, audio, games and other digital media. The system is designed to support advertising, inflight shopping, and payment processing options, which make it an ideal platform for generating ancillary revenue, whether the IFE service itself is offered as a free or charged service. With a remarkably low cost of ownership, Bluebox Wow is a discrete, portable, lunchbox-sized unit. Stowed in overhead lockers, each box's single swappable and rechargeable battery offers 15 hours of streamed content to 50 passengers.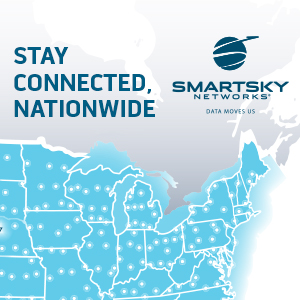 About Bluebox Aviation Systems Ltd. (www.blueboxaviation.com)
Bluebox Aviation Systems Ltd. specialises in the provision of software solutions to the aviation industry.
The Bluebox in-flight entertainment (IFE) portfolio provides airlines the latest technology in tablet-based and wireless IFE solutions (fitted and portable) as cost-effective alternatives to seatback IFE systems, and exploits these platforms to address a range of IFE requirements: service enhancement, service recovery, accessibility services (for passengers with hearing and visual impairments) and ancillary revenue generation.
Headquartered in Dunfermline, Scotland, Bluebox Aviation Systems serves over 40 airlines and aircraft operators across the globe, and has a global support network in Europe, the US, Australia and Singapore.