Inflight Dublin have been selected by Ukraine International Airlines (UIA) for the provision of IFE services. Our collaboration with UIA aims to significantly improve the airline's passenger experience through innovative content and supporting promotional services.  The new agreement supports UIA's dedication to elevating passenger experience to the new heights.
IFD will be offering a range of content, including Hollywood Blockbuster and Classics, a range of international titles and an eclectic mix of TV & Audio all available in multiple languages (including Ukrainian, Russian and Chinese), tailored to UIA's passenger demographic.
In addition, IFD is providing a range of the supporting services including the design and production of a dedicated IFE guide, an innovative IFE microsite and new inflight safety cards. All of this is promoted via a suite of IFD's motion graphics, specifically carved to deliver an optimum user experience.
Although UIA has offered IFE to its passengers in the past, this is a first full VOD seat back IFE system installed onboard UIA, as well as first IFE offering from a Ukrainian airline so it is an exciting time for the airline!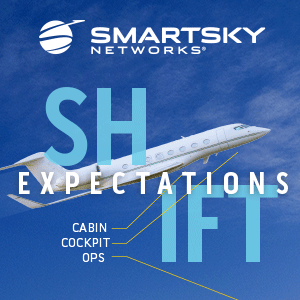 "Khrystyna Gankevych , Ukraine Iternational Airlines' Regional Marketing Manager said: For the first time in the history of Ukrainian aviation, Ukraine International airlines will start operating the Boeing 777-200ER. UIA team is excited that Ukrainian passengers will be able to get incredible experience in inflight entertainment on board. It is also very important to note that UIA continuously support Ukrainian cinematography and happy to provide the opportunity to choose to watch films produced in Ukraine. Like Ukrainian residents, as well as transit passengers from more than 35 countries of the world will be able to enjoy this performance
John White, Inflight Dublin's CEO, adds "This is our first IFE partnership in the Eastern Europe and we couldn't be more excited! There is a lot of firsts – first national carrier in Ukraine to offer IFE, first IFE offering for UIA, just to name a few.  Ukraine International Airlines' continuous dedication to elevating passenger experience sits accordingly with our strategic vision on bringing IFE to every airborne passenger…"
The new IFE offering will launch on board UIA selected flights from January 2018.